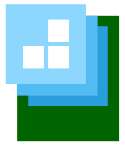 The
Proposal Pack Wizard
is an optional interface used to help manage
Proposal Pack
and
Contract Pack
documents and automate the process of setting up your proposals and contracts.
The Proposal Pack Wizard only runs on Word 2007 or greater on Windows at this time. Mac and Linux users and Windows users with older versions of Word can continue to use the original web based interface and/or edit the Proposal Pack and Contract Pack documents directly using your word processor.
Before the Proposal Pack Wizard can be used you must first install Proposal Kit Professional, Contract Pack or Proposal Pack to have access to the full range of proposal templates. Once your templates are installed you can then run the Proposal Pack Wizard.
To run the Wizard open the "ProposalPackWizard_Win_V#.doc" file which was installed on your computer when you downloaded and ran the installer. You only need to download and install the Wizard once, regardless of how many products you have purchased and installed.
Follow the step by step instructions once you open the ProposalPackWizard_Win_V#.doc file to run the Wizard. You may have to enable macros the first time you run the Wizard.
Once you have the Wizard running and can view the main Proposal Pack Wizard Interface screen you will need to setup your preferences. Make sure to click the help buttons on each screen for detailed instructions.
If you have purchased one or more
Proposal Packs
(i.e. different collections of proposal templates in different graphic styles) then you will setup each style in the Wizard so the Wizard will know where to find the files for each of your installed styles. This is a one step process automatically performed by the Wizard.
Once your documents are setup in the Wizard then you can start creating proposal projects. For each proposal project you should first create a folder on your hard drive to save your project. Then select that folder when you add a project. Pick the templates you want to use then enter your company and client information. The document selection form can also recommend a selection of templates. For example, out of the entire collection of thousands of templates (or chapters for use in your proposal), a micro (letter) proposal may only use 3 templates, a large proposal may use 40 templates. Use the Wizard to help select an appropriate collection for each proposal.
After you have created your project information. Then click the "Create Your Proposal" button on the first screen of the Wizard. This will start the process of copying the templates from the source style folders, merge your data into the selected documents then copy them to your project folder. If you select the Table of Contents document a custom Table of Contents will be created. You can also have the Wizard combine all of your selected templates into a single document.
At this point your proposal framework is setup and ready to complete by filling in the blanks with the information specific to your company, your client and your project. Refer to the documentation that came with your Proposal Pack, Contract Pack or Proposal Kit for further details. Now all that is left is basic Word processing to finish filling in the details, then print and deliver your proposal. For digital delivery we recommend purchasing the full version of Adobe Acrobat to convert your Word document into a PDF document if you are going to deliver your proposal via e-mail. See your Proposal Pack documentation for additional details on this topic.