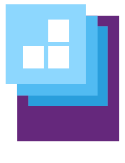 Disclaimer:
This is not legal advice. Please consult your own local attorney before making contract decisions and modifications. Local laws may vary. Contracts and agreements are supplied for self-help informational purposes only.
We work with attorneys specializing in intellectual property in multiple countries to create our contracts and other agreements with the intent of giving the most protection possible to both the developer and the client.
Our contracts have been designed based on years of software development and Internet experience. We capture the nuances from that experience in our materials which have been written by software development, consultant, copyright, Internet and Intellectual Property (IP) specialists. Our basic 4 page web development contract cost $1000 (USD) to have developed, and that is only one of many contracts and agreements included. Our agreements are not generic, cheap knockoffs. They have been developed by and for computer professionals for use in their own businesses and are also included in Proposal Kit.
We do not intend our contract and agreement documents to be a complete replacement for hiring legal professionals. We provide hundreds of pages of contract material. Hiring an attorney from scratch can cost hundreds to thousands of dollars per page if you started from scratch. And you would probably wind up with something very similar in the end. When having your own attorney review materials we recommend starting with our material, make your own edits to cover specific situations unique to your business, then finally have your own attorney review and approve your final version. You should also shop around for rates for contract reviews as prices can vary dramatically and you should make it clear you have a complete contract to start with. For example, if you simply ask to have a web site development contract created you may get quotes ranging upwards of $3000 (USD). You should be able to get a complete review and major editing for just a few hundred dollars and a basic review of a complete contract for much less (but you may have to shop around and do some negotiating to bring the rates down to a reasonable level). For example, our first US web site development contract cost about $1000 USD to have created (the 4 page contract included in the Proposal Kit). The Canadian, UK and Australian conversions of that contract cost about $300 to $400 USD. A quick review of one of these documents with some minor edits can be anywhere from $50 to $150 USD.
Many web developers are now performing CD-ROM development services for clients. There are many additional problems that can occur in a CD-ROM production not found in web site development (even if it is a simple PowerPoint presentation or a web site on a CD). Our CD-ROM development contract is used in our own CD-ROM production company and captures the additional nuances required by a CD-ROM project. We also include a report on avoiding the common problems of creating a CD-ROM for a client. A web site may be easy and cheap to repair but once you burn 1,000 or 10,000 copies of a CD-ROM you don't want to be liable for reburning them if the clients presentation has a glitch, or their company logo is not the exact color shade.
We view web sites as licensed software and collaborative projects, which means you, the developer, retain the copyright and ownership of the software created. In a collaborative project there are usually multiple copyright owners. The client still retains the rights to the material they own and supply, 3rd party sources retain the copyrights to their individual components, and the web site developer (if not doing work for hire or as an employee) retains the copyright to the overall project. This is very similar to how magazines and books are published.
It is important that you, the developer, retain the rights to your intellectual property, especially if it is work you created before contracting with your client or you plan on using any of it in future work. If you give complete ownership to your client (and yes, they usually will want this right and think that is what they get by contracting for your time and services) you could be preventing yourself from using your own work in the future.
Some developers, who are not bothered by giving up their rights to what they would normally own, looking to have an easy contract signed can use our "Client-Centered" contracts or short form versions. The Client-Centered versions are pre-written to remove all of the contract clauses from our standard contracts which normally require explanations or negotiations. Basically, the only rights the developer retains using these "less scary legalese" versions are to materials they already owned when the project started.
Make sure that if you sign over ownership to the client that they only get rights to the derivative works you created for them that were based on your preexisting material. For example, all of our projects (web sites, Flash, CD-ROMs and other software) look different on the surface however the underlying code are all copied from preexisting projects and templates.
If you have to negotiate the contract to give ownership to the client, make sure there are provisions that you retain copyrights to pre-existing materials and the client receives non-exclusive rights to those materials. Our Proposal Kit and Contract Pack contracts are already written with such clauses.
The only time a client should receive absolute ownership of the whole project is if you are creating it from scratch with all original content owned by the client or created for the project and you have no intention of ever using any parts of the project for future projects. If this is the case, you should charge more for the project as you are being prevented from building up your library of materials to leverage for future use. You may also want to consider retaining ownership of the material during development and only sign over ownership to the client after you are paid in full for the project. There is a project copyright transfer agreement included in the Proposal Kit Professional.
Do not be overly concerned if a client says no to your proposal or contract initially. You can negotiate the terms to come to an equitable arrangement. Sometimes all it takes is helping educate your client on how rights to software are typically granted and why.
We have also included a short form web development agreement for use with small projects, as a long contract can cause concern with some clients. This will come in handy for small scale projects.
If you are providing web hosting services to clients, we also include hosting agreements in the Pro version.
If you also provide additional multimedia services such as CD-ROM business cards, Flash development or other presentations, we also include a presentation development contract and estimate spreadsheet in the Professional version.
There are now so many computer hardware and software related documents in the Proposal Kit collection they require a large cross referenced collection of pages to describe.
Click here for the complete collection
. Click each link in the chart to see a complete description of the document and cross references to other documents.
You may shorten the contracts by removing clauses that do not apply from the contracts. Be very careful about removing clauses that give you or your client specific protections and rights. Usually a contract is only needed when parties have problems, and by then it's to late. Hopefully one should never have to resort to pulling out the contract again once it is signed except to make sure all the points in the specification have been met. Any re-wording of a contract should be reviewed by your own local attorney. It is very easy to write contracts that will not hold up when you do it yourself from scratch. Our web development contracts have been written by attorneys and solicitors in the US, UK, Australia, and Canada (including Quebec). You should always have at least your first version of our contracts reviewed by your own local attorney.
There is also a clause regarding the removal of a client's web site for non-payment. Be careful if actually invoking this clause. If the client is using their web site to conduct business you should not interfere with the operation of their business. Only invoke this clause for sites that you have created that have not been put into use.
We once started a small business web site on the direction of an employee of a company. Since it was a personal contact there wasn't a contract. It was only a 6 page web site. The lady who had us working on the project was let go and the owner had no interest in having us finish the project or paying us for the work. Just taking a few minutes to send over a short contract would have solved the problem.
Be wary of great deals for compensation down the road and ownership incentives for doing work for little or no upfront money. Every project we have done in the past for little to no cash up front and the promise of large potential returns on the back end has resulted in a lot of work for basically nothing in return. Clients with no backing and a great idea are a dime a dozen. If you enter into this type of arrangement, make sure you at least walk away owning all rights to your work if the deal goes south.
Another very good example for excited beginners trying to get their foot in the door is this one. While working on a CD-ROM project for a marketing company, there was a friend of an employee of that company who was a talented graphic designer. This designer wanted to get the job to do the artwork for a series of CD-ROM covers and put a lot of work into creating samples and sending them to the marketing company. The owner of the marketing company was overheard to be saying to the development team to just "steal" the designs and not pay the graphic designer anything because there was no contract. The CD-ROM's were produced with covers based on the designer's work and the designer received no credit or compensation.
From the very same CD-ROM company mentioned above comes this lesson. This company developed a CD-ROM at a cost of about $70,000 which was to tie in with a airline in-flight magazine ad campaign. The project took a fair amount of time to complete and during the production of the CD-ROM the airline logo was changed. The in-flight magazine proofed and approved the final ad which was then mass produced. After the CD-ROMs were replicated and the magazine ads printed, the airline halted the entire project due to the outdated logo that was not caught during the proofing. There was no provision in the contract to make the client responsible for problems like this that were caught after the client approved the final proof before being produced. The end result: the marketing company who produced the CD-ROM ate the cost of the entire production, the ad campaign never ran, the clients who paid to be part of the campaign either lost their money or were only partially reimbursed and it almost put the CD-ROM producer out of business. There is a clause in our CD-ROM development contract to cover this case. However, you should be extra diligent in your proofing and your clients proofing of the final project before the time and expense of mass production are incurred. Our Proposal Kits include a report that covers this and other common problems that can occur in a CD-ROM production, even a "simple" project.