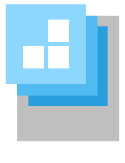 Conduct an extensive interview with your potential client using the Proposal Kit interview worksheets, or fill in the worksheets by yourself from the information you have already gathered. In order to generate an estimate, you must have a complete overview of the project and all of the components. A lack of information commonly leads to an incomplete plan, an underestimate of costs for the projects and ultimately, to dissatisfied clients.
Our kits have been used for years to develop estimates accurately within 10%. Our Proposal Kit contracts and other documents also are written to protect you from clients who are in the habit of making multiple changes to projects. Frequent changes will increase the scope of any project far beyond the original quote.
You must have a consistent method in place for gathering all information needed to design a proposal and generate an accurate quote. You will need a way to protect your designs against being copied by prospective clients and used by other companies or individuals (Doesn't everyone have a 'friend' who can do it for less?). Our Proposal Kit Professional package includes a Pre-Proposal Protection contract to guard your intellectual property rights even before your proposal is submitted.
When you are approached to build a project, there are a number of ways you could do it. For projects which take a great deal of time to create a design and put together a detailed proposal, you may decide to charge a fee up front. Small business projects are usually uncomplicated, which would allow for rolling the up-front time you will spend developing the proposal into the price of the project. You can also offer to sell the design to the customer if they've hired another firm (or friend) to develop it based on your proposal design. Some businesses set out to get "free" consulting for design work by asking for a detailed proposal. Then they use the ideas set forth in that proposal but turn over development of the project to an in-house employee or to a lower-priced consultant. You need to protect yourself from this underhanded practice by minimizing your design time. The larger the scope of the project, the more information you must gather to provide reliable estimates. The larger the project, the more time the analysis and design will take. A common problem in software design is underestimating the amount of work involved in a project. By getting as much information as you can before you bid a design, you'll have a better chance of giving the potential client a reasonable estimate. To help minimize this problem, use the estimate spreadsheets (in the Proposal Kit Professional version) to calculate time not usually accounted for and to pad the estimate by a percentage (i.e., 10% to 20%).
a)
You can use the Non-disclosure Agreements or Pre-Project Protection Contract to help protect work you have done during the proposal phase, or to weed out "window shoppers." This is vitally important: If your materials are not protected, your clients may distribute your designs and information to other potential developers. Your prospective client may also take your comprehensive proposal design, tell you that you didn't get the job, and then turn your work over to someone else who will complete the project for less money. When this happens, the prospective client just got "free" consulting and you didn't get any compensation for your work. If a client will not even sign a non-disclosure form to protect information you are giving them without a contract, this could be a sign that the client is not serious about working with you and should not be trusted with detailed information.
There are Non-disclosure forms included in our Proposal Packs, Contract Packs and Proposal Kit products. A more verbose Pre-Project Protection Agreement is included only in Proposal Kit Professional.
b)
Use the information worksheets to guide your prospective customer through the questions. This will help determine the budget and scope of the project. It will also uncover unknown issues before the project is started or estimated. Add your own questions that are specific to your business, industry, and so forth. Since many people are not Internet-savvy or technically inclined, personally walk them through the questions, providing explanations when necessary. It can be overwhelming for customers to be presented with long lists of questions. You might consider creating a short form questionnaire for small projects using a subset of the questions. This can serve as an educational process to assess your client's understanding, perceptions and knowledge of the Internet. It will help the client express what they expect from you. Unanswered questions can lead to serious problems. As a developer, you create the site and facilitate submission to search engines, etc. The client must realize and acknowledge that their marketing strategies will be responsible for generating expected traffic at the site, as well as the end results. Many people still do not understand the intricacies and nuances of web marketing and site traffic. Everyone has heard the Cinderella stories about Internet web sites and businesses, and many customers may be lulled into believing such success can 'happen overnight' with little effort. If your client will need to provide a budget and staff to handle marketing aspects after the site is completed, the client should be made aware of that before the project is started.
The initial interview can make or break you in the competition for business. It's your chance to prove you know how to listen to your prospective client, and to show that you are a thoughtful, thorough professional in your field. The information you gather up front will be used to design your storyboard diagrams and to create your cost estimates and your detailed contract specifications.
Show your prospective clients that you are the right solution for their project needs by conducting a complete interview. This shows them that you are a professional dedicated to learning their needs and understanding the demands of their business. This is part of a client-centered approach to creating a proposal. It takes some work, but it will pay off in the long run and you'll earn a reputation for working efficiently and cooperatively. When you write the proposal, make sure that you restate the clients' needs and most important concerns, and then be sure to describe how your design solves each of their problems and how it will help them to meet their business goals.