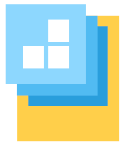 Generate the estimate. The Proposal Kit Professional spreadsheets used to create estimates. Once you have interviewed the prospect and have a clear design and diagram, you will have a list of all of the components needed to create the project. The spreadsheets are designed to plug in your own rates along with the costs and quantities of each component of the project (number of pages, e-commerce, custom programming, affiliate programs, image editing, software license fees, etc.). Our estimate spreadsheets will calculate 3 different payment plans to choose from. The calculations can be plugged into the Proposal Kit's payment plan documents.
You must have a method for creating consistent and accurate estimates based on the information gathered during the interview and design process. Your estimate spreadsheets are designed for internal use only. You should not show your client the original estimate spreadsheet or you will be answering all kinds of questions about why you are charging for admin time, spell checking, safety padding, etc. The prospect should only see the final total and possibly a breakdown of individual components such as 3rd party fees (hosting costs, licensing fees, etc.). This higher level of estimates is also input into the "Cost Summary" document or the Short Form Work Order document included in your proposal if you are using the Proposal Pack and/or Contract Pack materials.
After each project, use the Per Page Average spreadsheet to calculate how much you over or under-estimated the project. Then edit your Estimate Pack spreadsheet for the next project to account for the difference. For example, if the page creation took longer than expected, increase your time per page accordingly so the next estimate will be closer to the actual time.
You should use a time tracking system to account for all of the time spent on a project so you can accurately estimate each project. Track all time spent including administration time, client contact, etc. You need to capture all of the actual development time and the hidden time spent. A good time tracking tool is TimeSlips. You can also find time tracking utilities by searching software download sites such as ZDNet.
The spreadsheets are supplied in Excel compatible formats which work on Windows, Mac and Linux platforms with any supported office applications (not just Excel).
The payment plans in the spreadsheet and Payment Terms document (included in Contract Pack) include both flat fee and fixed price estimates. Developers usually want to charge hourly rates, clients usually want a fixed price up front. The trick is to find a solution that works for both. Use the estimate spreadsheets to help determine a more accurate fixed price padded to account for admin time and unforeseen events, then protect yourself with a detailed specification and a payment terms document that allows extra change requests by the client to be charged at an hourly rate.
Our Contract Pack also includes change forms for when a contract or project already signed and underway needs to be changed. Avoid "feature creep" by having the client sign off on any change requests that alter the scope of the project, including deadline changes and increased costs.
The Pro version also includes a CD-ROM/Flash presentation estimate spreadsheet and a video production estimate spreadsheet to help generate quotes for other multimedia presentations. The spreadsheets can be altered for use with any type of project by editing the line item descriptions.
Trick: When you first start using an estimate tool such as our estimate spreadsheets, create some sample estimates based on past projects you have done (even if they were not paid for). By creating sample estimates based on known work you have done previously, you can create estimate templates to use for future projects which will be more accurate. This will also decrease the time it takes you to generate each estimate, allowing you to get estimates out to prospects while they are still hot.