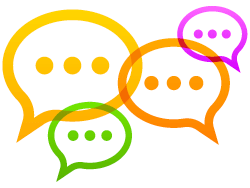 In this video we're going to show how to set up your SalesForce connection to the Proposal Pack Wizard. You'll want to make sure you're running the integration version of the Wizard. There's two copies of the Wizard included.
The Wizard defaults to running the non-integration version so just follow the instructions on setting up the Proposal Pack Wizard with Integrations. Both are included in the Expert Edition software. You can also click the About button on the Wizard home screen.
If you see Third Party Integrations Available that means you've got the correct version running. If this says a different message that they're not with a button to give you more instructions, just follow those instructions. Then once you get the integration copy of the Wizard running you can start setting up your SalesForce connection.
SalesForce takes a few extra things to get set up. There is a DLL that's registered on your Windows system by the Proposal Pack Wizard's installer program that will set up the API for connecting to SalesForce. Normally all this stuff is done automatically and you don't have to do anything special.
There are a few things that can cause that to not work correctly such as if you install the Wizard from the ZIP file installer instead of the EXE installer. Or if you dragged and dropped your Wizard install from one computer to another and didn't get that API copied over. There are features in the Wizard to help get that set up if that's the case.
Everything can be set up in the Preferences button. You'll just go to the Integrations tab and you can also Test for Compatibility to make sure your system is set up and you're running all the correct versions of everything. To enable the connection to SalesForce if you go down to the SalesForce button to the screen here there is a button to manually register that DLL if for whatever reason it's not running on your system.
To set up your SalesForce account you need a little bit more information than just your SalesForce user id and password. You'll also need a token, and this token is given to you by SalesForce and you have to click a specific button in your SalesForce account to get that token. You may have to set the actual server that your SalesForce account is running on here in this field.
So there's four things you need to fill in. To get your security token you'll have to contact SalesForce if you can't find it as their system could change at any time out of our control. Normally you just go to your user profile, go down to your settings and if you scroll down your Personal Information there's a link that says Reset My Security Token.
You'll just click that button and it'll give you a long series of numbers and letters which is your security token. Once you've gotten that, that is what you're going to type into our token field here. If you look up the URL that you're logged into in your SalesForce account you might see something like na84 or na89 or some number.
You will need to take that and put that in place of the www here. If you have problems with any of this contact SalesForce to get the exact server url, token and your login information. Once you have these four things put them into the Wizard and you can click the login button here.
If you got everything correct you'll see a message saying you're connected to your SalesForce account and you'll see a little blue icon. If this is like a red X and you get a different message then one of these four things you need to fix. That's all there is to it.
Once you're connected to your SalesForce account then you can use the SalesForce integration features.