How to Get a Free Upgrade or Add-On Proposal Pack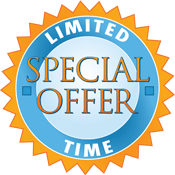 In exchange for the cost of either one free product upgrade or one add-on Proposal Pack design theme we will accept a quote, testimonial or review of the product you have been using. Contact us first to make sure you do qualify and are reviewing the correct product.

We have multiple places you can post your review. Pick any one of the following locations and follow the instructions to post your review.
G2 Crowd requires you have the product installed and that you can take a screenshot proving you own the product. Because G2 Crowd takes a bit more work to post a review we are offering one additional add-on Proposal Pack design theme of your choice in addition to the upgrade if you post your review on G2 Crowd. Otherwise post your review on the Facebook page.