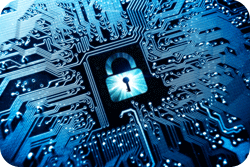 What is Windows in S Mode?
Microsoft originally designed Windows S Mode as a standalone version of Windows that cannot be purchased by itself and installed on existing computers. You could only get it by purchasing specific OEM computers or laptops that came pre-installed with Windows in S Mode. This platform was intended for use by teachers and students who need low-cost and more secure and stable computers.
Microsoft will be including S Mode as part of the standard Windows allowing users to switch between S Mode and standard mode. Once in the S Mode you are limited by its restrictions.
Some of those restrictions in this platform are that you cannot download executable programs from the Internet like you can with a standard version of Windows. You can only run executable programs that Microsoft has made available through the Microsoft Store.
Microsoft also does not let you use many of its utilities such as the command prompt, power shell and management tools to help keep people and 3rd party software from corrupting or hacking a Windows in S Mode computer.
The first program you will want to install from the Microsoft Store is Microsoft Office. This will give you a full featured version of their Microsoft Word and Excel programs that you will need to edit Proposal Kit documents and to run our Wizard software.
Once you have Microsoft Office installed from the Windows Store you will be ready to install Proposal Kit products. The version available from the Microsoft Store is the Personal edition of Office. This version does allow the running of macros and works with our Wizard Word add-in software.
You can still download compressed Zip files to a Windows in S Mode computer and you can still run Word Add-in macros within Word documents. And this is how you can get Proposal Kit installed and running on a Windows in S Mode computer.
After you purchase a Proposal Kit product you will have the option of downloading the standard Windows executable installer programs and also Zip file downloads. The Zip file downloads are what you will use to download Proposal Kit products onto a Windows in S Mode computer. This is how you can get your Proposal Kit purchases onto a Windows in S Mode computer directly from our web site without using the Windows Store.
Once you download the Zip files you extract the files into a single root folder you will create on your hard drive. For example, make a new folder on your C: or D: drive (wherever you want) and call it something like ProposalKit. Then extract each of your Proposal Kit Zip files into that folder.
Once you have extracted the downloaded Zip files look in the extracted folders for a folder named ProposalKit\ProposalPack that has a couple Word documents in it.
You will find a Word document with a name like ProposalPackWizard_Win10S_V#.docm
Right click this document and if you see a checkbox or button labeled Unblock click that to unblock the macro enabled Word document. This is a special setup step only required by Windows in S Mode.
You will then double click this document and open it in Microsoft Word. You will see some yellow bars across the top and one will say Security Warning with an Enable Content button in the middle of the yellow bar. Click the Enable Content button and the warning will disappear. That is all there is to initial setup and installation.
Now you can run the Wizard software by clicking the Add-ins tab then clicking the RunWizard button that will appear under the toolbar on the left.
Once running you will see the Wizard initializing itself. It will setup its database paths the first time and then show you a setup screen to fill in some personal details, your activation code and so on.
Now you will be completely setup with the Proposal Kit and Wizard software just like a normal Windows installation.
Refer to all the other help material for how to use the Wizard software, documents, templates and samples.
Because Windows in S Mode is a relatively new variation of Windows from Microsoft and their development is somewhat fluid right now setup and usage instructions are subject to change.
Another bonus to having version of Proposal Kit that can install from Zip files is that companies that have restrictive IT departments that lock you out of installing software will generally not have any restriction on downloading a Zip file. You can follow the same setup instructions for Windows in S Mode on a standard Windows computer to get around IT department restrictions.