If You Are Looking For Help Writing A Successful Proposal -- You've Come To The Right Place...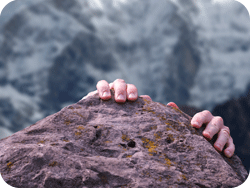 Anyone can slap together a simple price quote and a cover letter and ship them off via email, but that's not a strategy that often succeeds. Most other proposal and quote solutions ignore the most important parts of a persuasive proposal.
So how do you create a professional quality proposal that will land your next customer, or secure your business loan, or grant money, or get your project approved - especially when you are a small business without a history with your prospect?
Well, it's mostly about trust. After all, we all want to do business with people we trust. That's why your proposal must convince readers that you are worthy of their trust.
At Proposal Kit we have made it our business for the past two decades to develop professional quality proposal template packages and tools that are designed to instill trust in the most skeptical of potential customers.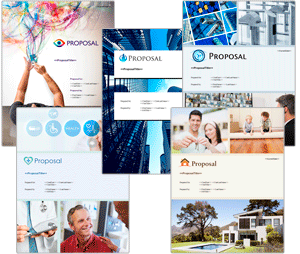 software in generating dozens of proposals. I have received many comments from my clients and prospects about how well organized and presentable these proposals are! And I might add it is not probably coincidental that we win over 90% of the proposals we issue. This software is well worth the investment!"
Steve Mosley
CEO at Upper Right Leadership
Demonstrate your integrity and experience by using our Company History, Credentials, Capabilities, and Awards and Achievements templates to describe yourself and/or your organization.
Communicate the advantages and benefits of your proposal through the straightforward language of our Opportunities and Benefits templates.
Clearly and concisely define scope and expectations in your proposal through use of our Goals and Objectives and Expected Results templates.
Satisfy the specific requirements of any request for proposal (RFP) by using our many detailed templates and support documents.
Highlight your ability to complete the proposed project by detailing how and by whom the work will be accomplished with our many templates including: Project Plan, Implementation Plan, Schedule of Events, etc.
Describe your dedicated project resource strategy in areas of personnel, equipment, financial backing, etc., using our templates for Equipment, Facilities, Financial Information, and Personnel, to name a few.
Demonstrate your understanding of the more complex aspects of the project by using our templates for Blueprints, Diagrams, Illustrations, Samples, etc.
Establish and solidify your reputation by presenting similar projects you have finished and recommendations received from satisfied clients and partners with our templates covering: Company History, Testimonials, Referrals, and References.
Demonstrate your accountability capabilities by using some of the many templates available such as: Accountability Matrix, Testing Plan, Evaluation Criteria, Acceptance Criteria, Reporting Plan, etc.
Guarantee your methodology and results using our many Guarantee and Warranty templates.
Enhance your credibility by highlighting your brands, strategic alliances, and/or memberships through use of our Templates for: Brand Strategies, Strategic Alliances and Accreditations.
Prove your loyalty and good will by using our Special Offer and Discount templates
Show your commitment to community via charitable donations and in-kind contributions you have made by using our Donations or Contributions templates.
Draft a professional and convincing cover letter for your proposal that clearly and succinctly introduces and summarizes your offering, using our many Cover Letter templates.
Using our professional quality proposal and contract packages, wizard software and support documents to develop your proposals will give you a comprehensive final document that will present you and/or your organization as a highly professional alternative that instantly inspires trust. It will definitely give you the inside track.

You can order and download the Proposal Kit that best suits your needs. Get started now.