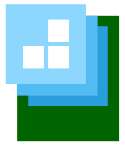 See the
upgrade page
to download the complete install of Proposal Pack Wizard if you need a full install.
If you do not want to uninstall and reinstall your Proposal Pack Wizard you can download a patch file instead by submitting this form. The patch file will only work if you have the most current major version of Proposal Pack Wizard installed.
Enter the order number you were given when you placed your order. Also enter the name and e-mail address the order was originally placed under. This is the same e-mail address your order confirmation was sent to.

Order Number may be found in your order confirmation e-mail which was sent to you when you placed your original order. Look in your e-mail archives for an e-mail with the subject header that includes "Proposal Kit Order Confirmation and Receipt". Your order number will be at the head of that e-mail.

Use of SPAM software can cause automated e-mails to be filtered. Add our domain "proposalkit.com" to your approved domain list if you are using SPAM filtering software. If you are not getting our e-mails check your junk e-mail first.