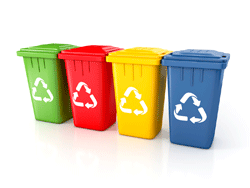 This means that knowing how to write compelling, professional business articles and instructional guides can be crucial to growing your business. But the word professional is key in this context. Your writing advertises your company, so be sure to make it the best it can be. Here are a few common gotchas you can avoid with only a little effort.
1) Don't write in a style that will alienate readers. Consider the audience you want to appeal to with your writing. What do they already know, and what do they want to know? Don't throw in vocabulary they may not understand. Nobody likes to read articles that sound like they're written in a foreign language, so be careful not to throw in too many acronyms, jargon, and technical language if it is not required. Write at a level that is easy to read, using common everyday terms if possible. You should be able to explain your business to a potential customer who is not an expert in your field. If you confuse your readers, they are likely to go somewhere else and you will lose opportunities for your business.
2) Don't wander off the topic and annoy readers by throwing in details in the wrong places. For example, if you're writing about how to download an app to a cell phone, there's no need to compare that app to its competitors. Save the sales pitch for another document, or a different section within your document. Write as concisely as possible, and keep your information clear and to the point. If you're writing instructions, simply list the steps and associated information needed to accomplish the process, and be sure to test it all to make sure you didn't leave anything out. Keep it clear and as simple to follow as possible up front, then provide details for those who need additional information.
3) Don't rely on your word processor's spelling and grammar checking abilities to catch all errors. Spell checkers cannot catch the wrong word (such as there instead of their and it's instead of its), and if you don't pay strict attention to each correction a spell check program suggests, you can accidentally insert the wrong term. Spelling and grammar errors can cost you clients who might suspect that you will be as sloppy in your business dealings and what you may produce for them as you are in your writing.
4) Don't include a lot of stock graphics. Yes, they're inexpensive, but they're also everywhere. Many readers can easily spot stock business graphics, such as images of generic business people smiling, shaking hands, holding meetings, and so on. You want your most important business documents to specifically represent your company, so whenever possible, use custom images to ensure that your proposal or brochure looks unique and matches your existing company brand.
5) Never include text or graphics from another source without a license, written permission, or authorized attribution. If any part of your writing is posted online, plagiarized content could easily attract the attention of the content owner and result in DMCA takedowns, cease-and-desist orders, online comments about your business practices that will never go away, or even worse, legal action. Because social media is so popular now, anything posted publically has the potential to be quickly duplicated many times online, and online content may be searchable by competitors or original content owners. The text or graphics you borrow may contain unique markers that make searching for appropriated content easy. Nothing is more embarrassing for your business image than being accused of plagiarism and copyright violations.
6) Don't include images with elements that could cause your reader or client to question your attention to detail or your professional qualifications. For example, if you are in the automotive or safety industry and you use an image of a driver talking on a phone or not wearing a seatbelt while cruising down the road, this could injure your reputation. You don't want your client's first impression to be "this is a safety violation," when you only thought that the photo was a nice image for the page. If the photos you use show behavior that is contrary to your business practices or your clients' practices or beliefs, you could lose potential sales and clients.
7) Don't include stock images that contain another company's logo, trademarks, or products. You don't want to advertise for other companies.
8) Don't send the document out before checking to be sure that everything is correct. There's nothing more annoying to readers than clicking a link that doesn't work or takes the reader to a location that seems illogical. If you're referring to Model 947 and the device the reader is holding says 948, the reader will be confused. Make sure labels in graphics match the discussion in the text. It's always a good idea to have someone who is unfamiliar with your company or product check everything you write to be sure it makes sense to the average reader.
9) Don't forget to account for all the pieces before you send or print out your document. This sounds obvious, but how many times have you received an email message discussing an attachment that is not actually attached? It's human nature to think "I'll insert this figure later," and then forget to do it. Make sure steps and figures and pages are numbered sequentially; it's common to end up with skipped numbers when multiple users have created or edited documents. If you're sending a printed document, make sure all pages are there, too, and if you have a table of contents or an index, check all the page numbers to make sure they are correct.
10) Don't distribute documents saved in original word processing formats. When you send your documents to clients via email or links in an online site, use PDF format. This allows readers to easily print out or read your document online without display problems. Documents created with word processing programs may not display or print correctly if the recipient is not using the same program, and your graphics, fonts and formatting could wind up looking like a sloppy mess. Using PDF makes it easy for all readers to access your document on their terms (online and offline, digital and print) and see it the way you intended.
Using a pre-designed package of proposal, contract and business document templates will help keep you on track. Pre-written templates will help keep your writing organized, structured and on-track. Proposal Kit packages are designed to help you create easy-to-follow proposals with lots of bullet points along with summaries and detailed topic pages. With a large content library of completed sample proposals and business documents you can see how to write structured and organized documents.