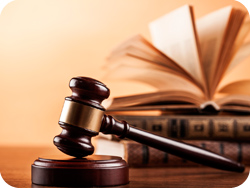 Odds are that you have already identified the situations in your business that you need to protect with legal paperwork. These usually have to do with the promises you are making about the goods you will deliver or services you will perform in exchange for payment from a customer. So those are the basics of any contract - identifying the parties and the agreement and spelling out the obligations each party owes the other.
Of course, depending on the type of business you're in, there are all sorts of factors to consider. If you do short, simple jobs, such as cleaning carpets or repairing household plumbing, you can probably get by with just a work order agreement that describes the work you'll do and the payment your customer agrees to give you for that work.
More complex business arrangements naturally require more complex agreements. For example, if you're running a business that creates or uses software applications and/or media (such as a website design company, a software development company, or even a freelance photography business), your legal agreement must specify who owns all the software and media you will assemble or create, as well as describing the usage rights for each piece and the legal obligations to the owner.
If your project is complex (such as constructing a building or creating a computer network), you may need multiple agreements that describe each portion of the project and specify periodic payments and approvals when certain mileposts have been reached. And of course, in every agreement, all rights and responsibilities must be spelled out in that special legal language understood by attorneys and courts.
All this legal paperwork can seem intimidating to non-lawyers. But if you could see through the closed doors of legal firms and watch what contract attorneys do on their computers, you would see that they usually start off with basic forms that pertain to the general situation, and then they adapt it to the specific agreement and participating parties. In fact, attorneys often have lower paid paralegals adapt the basic contracts and then charge you for that time at the attorney's billing rate.
So here's the secret to saving tons of money in legal fees: you can start off with those basic forms (the same forms that many law firms purchase themselves to save costs and writing time), too. Where? You can probably locate a few forms on various internet sites and sometimes in business supply stores, but if you need a variety of forms and contracts, you should check out a package called Contract Pack. Contract Packs contain a wide variety of legal agreements for all sorts of businesses and situations. In fact, many law firms have been purchasing and using the Contract Packs in the Proposal Kit Professional version for two decades.
The contract templates in Proposal Kit contain the accepted standard legal language and formatting. They are basic word-processing files, so you can easily edit them on any computer to meet your particular needs. You can use the same template again and again, changing it only slightly for each client. A modest up-front investment in a Contract Pack can save your organization big bucks in the long haul.
Why pay top dollar for a legal contract to be written for you when your lawyer may be using the same pre-purchased templates you have access to in Proposal Kit Professional? Why not do the initial work yourself and then hand your lawyer a draft contract for final review and edits?
In addition to having a pre-written agreement to start with you will help educate yourself on potential legal issues you may have to deal with in your business better preparing you for a more efficient consultation with your lawyer.
It's usually not wise to entirely avoid the use of legal advice. The folks at Proposal Kit have consulted with attorneys to develop these contract templates, but the forms cannot completely replace the need for an attorney. Local laws and regulations vary, and every business situation is different. So you're always advised to start off with the legal template that best suits your situation, edit it as needed to explain the particular project you're working on and describe the rights and responsibilities of all the parties involved, and then take your customized version to an attorney for any final finessing the agreement may need. That way, you'll pay for minutes or hours instead of hours or days of an attorney's time.
That's how you'll save thousands of dollars in legal fees.