For example, say you've decided to start a company that builds web sites because you're great at creating the graphics, you understand the structure and type of content that will be valuable on a site, and you have a good grasp of all the technical issues as well.
You'll soon find there's a lot more to running a successful web design business than just being able to build great web sites. Not only do you have to be skillful at what you do, but you have to take care of the logistics of running your business. It doesn't matter whether your specialty is web design, fine carpentry, or managing a music recording studio; this is true for any type of business. And that's what this article is about: teaching you what you need to know about running your own small business.
Here's a list of steps and processes you should implement to run an efficient small business.
1) Fill out a client questionnaire before you start any project. In order to accurately estimate the cost of a project (for you and for the potential client), you have to know exactly what the client needs and wants. By using a prepared questionnaire that asks all the right questions, you can pinpoint the time, supplies, and personnel you'll need to accomplish the project and predict what your costs are going to be. Additionally, a questionnaire has the benefit of showing the customer that you really know what you're doing and that you're serious about getting their project done exactly right.
2) Create formal proposals for clients. Many potential clients want to know exactly what they'll be getting, in written terms, before starting on a project. They want to know what their options are, what your ideas for their project are, and most importantly, they want to know that you're a true professional. A formal proposal says a number of things about your firm:
You are well established.
You have meticulous business practices.
You are very serious about your work.
You are very good at what you do.
You are sufficiently experienced to head off problems before they occur.
Here's what you'll want to include in your proposals:
A cover sheet (so the client can easily find and identify your proposal in a stack of documents).
A cover letter (to be friendly and identify the parties making the agreement).
Exact specifications (details about requirements for the finished project).
Development guidelines (any necessary details about how the project must be accomplished and when the project must be completed).
Payment terms (how much, in what form, and when payments will be made).
Mentions of examples to follow or (if appropriate) visuals of design concepts, such as site storyboards, diagrams, blueprints, or illustrations.
A contract (see number 3 below).
3) Create a set of generic, multipurpose legally binding documents. Some documents, like statements about intellectual property rights or engineering specifications, will be unique to your business. But other documents are used in nearly every contractual arrangement. For example, a client might request that you do not disclose information about their business practices, customer lists, trade secrets, and so forth to anyone. Most clients will feel uncomfortable simply "taking your word for it." Instead, they will require an NDA (non-disclosure agreement) to be signed by you. As anyone who has ever dealt with lawyers knows, it's extremely expensive and time-consuming to involve an attorney to draw up a specific agreement for each project. It's far easier to keep a generic NDA document on hand that you can customize as needed and use whenever you have the need.
Additionally, in order to protect your interests and make sure that you always get paid in full, it's wise to create a generic contract that you can customize for each project you work on.
4) Develop an estimating system that allows you to accurately predict your costs and the client's costs. There are quite a few different ways to do this, so take some time to sit down and figure out how best to do it for your particular business. Your system doesn't have to involve complex computations. Depending on the project and your type of business, it could be something as simple as charging per page or per hour. But it's important that your system accurately accounts for all your time as well as your other costs of accomplishing that project, which might include supplies, permit fees, transportation or shipping costs, and so forth. A well-planned estimating system will allow you to be sure you don't undercharge for projects and thus put yourself in a jam.
Putting all these steps into practice may take a fair amount of time up front, but after you have put in the effort, you'll be amazed at how such small changes in the way you do business can increase your success and improve your efficiency.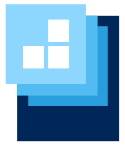 Best of all, these days, there's absolutely no need for you to start from scratch, and you shouldn't, because, as all small business owners know, time is money. Don't reinvent the wheel or go back to the drawing board. You can get most of the documents and forms I mentioned above from a company called Proposal Kit; just go to ProposalKit.com. I bought their "Proposal Kit Professional" package and I've been really happy with it. Don't get sidetracked by the name; Proposal Kit is good for more than putting together proposals. There are all sorts of documents and contract forms included in it that I use every day for my business.
Micah Cranman. All rights reserved.
Revisions: Pam Beason.