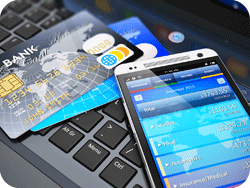 Your time is money. That is why you went into this business in the first place. Learn it. Live it. Love it. This is the Golden Rule and you should chant it like a mantra because we'll be coming back to it in this article; I promise.
The reality of any small business is that you must pay as much attention to the business end of your efforts as you do to the service end. Failure to do so exposes you to liability issues, loss of profits, headaches, dry mouth, wasted projects and more. While you may be a creative design god, a visionary, or a genius, it doesn't mean you are running your business as effectively as you can. If you've ever watched a profitable project slip away because the edits just wouldn't end; if you've ever let a client push you around and make you feel uncomfortable; if you've ever found yourself wishing you had more legal protection for the work that you do, then this article is for you.
This list of steps will help you to distinguish your small business from the amateurs who are your competitors:
1) Spend time interviewing the client about the job. Be sure that you understand what the client's goals are, as well as taking note of any requirements and restrictions for the project. Not only will this conversation help you determine firsthand what the client's needs are, but it will show the client that you plan to work efficiently to satisfy those needs. The interview will help the client view you as a professional. A good first impression will help you later on when it comes time for payment.
2) Put together a work order proposal based on the details you discussed in the interview. This will be your proposal to the client to begin working on their project. Be sure to restate the client's goals, requirements, and restrictions. Be as specific as possible. You will need to list specifications, delivery dates, number of pages, review guidelines, deposits and payment terms. If known, include the names of individuals you will deliver to, as well specifying the format and manner in which you will deliver the project. If you need to address copyright, reproduction, or distribution issues, you may need to include statements of ownership for included pieces or for the final product. You should also include all of the options discussed in your initial interview. A formal proposal demonstrates to the client that you are a professional.
Your proposal should contain no less than the following pages:
Cover letter
Specifications
Development guidelines (include milestones and number of drafts)
Payment terms and conditions
Storyboards, diagrams, or examples
The contract
In considering each of these elements, I cannot stress enough the following point: Leave nothing open-ended! Even if "open-ended" is a vital part of the contract, as in the case of an ongoing relationship for maintenance and updates, you need to explicitly state the terms of that ongoing relationship.
3) Never work without a deposit. Go look at the Golden Rule again in case you momentarily forgot it. A deposit does two things for you: it helps you separate your serious clients from those who will waste your time, and it makes the client less likely to pull out of the project because the client has already made a financial commitment.
4) Have a pricing strategy in place. Know what your time is worth, how long it takes you to do common tasks, and identify the value of those tasks in the marketplace. Communicate these effectively to the client, impress on him or her which tasks are time consuming, and how this will impact the total cost of the project. Your client is likely to be a professional, and professionals know that time is money. They understand the Golden Rule, and so should you.
Developing a spreadsheet or other form t to track changes to a project as you go will help tremendously in the long run. It will not matter whether you charge per page, per project, or a combination of both, because you will have a list of tasks you performed and know how to price those tasks for the client.
5) Match your results against the stated requirements of the project as you go. For example, if you're designing a website, test early and often - don't let your credibility erode by forgetting important issues such as browser compatibility, plug-in issues, load times, and screen resolution. Do as much self-review as possible before the client sees the product. If the first impression of your creation is a good one, then it will be easier to get paid than if the client found major flaws the first time around.
6) Create a final invoice that reflects the work order to the letter. Any agreed-upon changes must be billed with the approval method clearly outlined. Attach any copies of e-mails, faxes, or other communications regarding changes to the project. Your contract should outline the terms of payment, and definitely detail a "late payment" policy. Include a statement on your invoice that reads something like "18% APR for accounts more than 15 days past due" (or whatever is legal in your state). You should always have a plan to enforce non-payments.
Whether you are a freelance web designer, a carpenter, a personal trainer, or a programmer, you take on a great deal of responsibility every time you accept a new contract. Having ironclad contracts, invoices, and work orders can go a long way in protecting your interests and heading off trouble before it begins.
Putting these steps in place takes time and a little money, but you don't need to hire an attorney, an accountant or a business manager to increase your sales and efficiency. Just remember the Golden Rule. Your time is valuable; don't let the client take that from you.
A good resource for many of the things I've mentioned above is a company called Proposal Kit; you can find the product here. I purchased their "Professional" package originally for our business and we've been extremely pleased with the results.
Copyright © Thomas Granger. All rights reserved.
Revisions: Pam Beason.