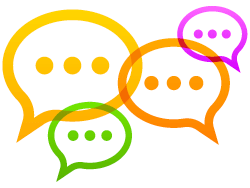 In this video we'll show another way of creating reusable custom content. The Proposal Packs and the Wizard give you access to thousands of individual templates. Each of those templates is a single topic.
There are many cases where people want to use multiple copies of one of our stock templates such as multiple product pages, multiple service pages, multiple price pages, and so on. Every one of the Proposal Pack stock templates you can create multiple copies of using the Expert Edition of the Wizard. To do so run the Wizard.
Once you've run the Wizard and you have a Proposal Pack installed click the Preferences button. Go to the Tools tab and click the Configure Proposal Files button. Click the Create and Add a New Document button.
And because it's easier to find specific templates alphabetically click the Sort List Alphabetically button. Now you can scroll down through the thousands of templates that are in the Proposal Pack and find the one you want to make multiple copies of. In this example we're going to make multiple copies of a services page so we'll scroll to the Services Provided.
And this will work for any templates. Select the page you want to make multiple copies of and it will preload some of these fields for you. It will make a unique file name, it'll just append a sequential letter onto the end, we can just change this if you want.
In this example we've used our Web #4 design theme with the idea that this company would be creating multiple service pages. An example of this might be for a website company that has SEO services as one service they provide, website development as another service, and custom software app development. And they want to be able to pick for any specific proposal they write to a customer a preset services page.
SEO Campaign – you can name these anything you want as long as they are unique names. And click the Ok button when you've finished and the Wizard will add a new copy it. It will make an actual copy of the one you selected and copy it to the new file name and it will set itself up in the Wizard database as a new template you can select when you are in your project screen adding templates for your projects.
And it will also give us the ability to open and edit this custom template as well. You can also edit this using any of the other methods of editing a stock template in the Wizard. So you'll see the filename.
We have a new copy and we would fill in the content of this page for this specific custom service we're adding. Let's say we're going to add another services page. We're just going to go through this process again and you'll see the copy is already in here.
So we're just going to make another copy of the Services Provided and now the second copy has been added. Another feature we will show is how to put these new templates you're creating into a custom Top 40 list to help you access them easier in the Wizard's project screens. So the Wizard already has a number of Top 40 lists of chapters and there's a number of custom lists set aside for you.
So we're going to select Custom #1. We'll enable that and add it to the Favorites list. Now let's go find those services pages.
So these dropdowns are all sorted in alphabetical order. We're going to add all three of these. Services Provided and then these two new ones.
So we selected the list. Click that arrow and we're adding these to a custom Top 40 list to make it easier to find these later. When we're done we'll click the Save.
Now when we're done we'll just click OK and we'll get out of our Preferences. And now we are ready to access these new templates we've added. So let's say we're in our document project screen we're going to create a new proposal and we'll check off a Cover Letter, Title Page, Executive Summary, a Cost Summary and you'll see the Services Provided and the custom ones are on the original Top 40 here.
They've also been added to our Custom #1. So now for this proposal we can say this is for an app development project so we're going to add that version of the services page. So that is one way you can create reusable content for custom situations by creating multiple copies of existing templates where you can select the specific version you want for any given proposal you're writing.
Also you can find your custom templates using the Search tab now that they're in the database. So since we've just tacked on our own custom description onto the end of Services Provided we can just search for that term and we know it will find all templates starting with that term. And you can see in the selected templates for this project that custom template we added.
Now all we have to do is edit those copies with your specific content for those situations. And that's all there is to creating multiple copies of our templates for your custom situations.