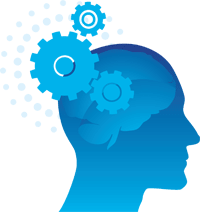 The sales department handed me all sorts of statistics and company data, as well as some pertinent facts about the client and the project the bosses wanted to create a proposal for. At first, I felt a little flattered by the assignment, but then, when I sat down to begin, panic set in.
I suddenly realized I knew nothing about writing a business proposal. Writer's block threatened to paralyze me into complete rigor mortis. I quickly fired off a few emails to close friends who I knew wouldn't advertise my ignorance. (Writer needs help!!) One of them advised me to check out ProposalKit.com, a web site that sells products made for proposal writers.
Yeah, right, I thought, like a web site or a software package is going to help me get words on all those blank pages. But I went to the ProposalKit.com web site, and I have to admit, I was pleasantly surprised. Actually, I was more than surprised, I was encouraged. Heck, I learned a lot from the web site itself. For one thing, there's a whole section called "Proposal Writing Tips, Tricks and Best Practices" that contains all these informative articles about - guess what? - how to write a proposal. They actually explain the process and how to do it the best way, right on the web site!
I found out that the product includes a vast content library of proposal topic templates. I clicked on that link to see the list. Wow! The templates were even grouped into categories like Introduction, Goal-Centered Topics, Project-Centered Topics, Financial Spreadsheets, and so forth. Okay, now I started to see not only a whole bunch of proposal topics that I needed to include in my proposal, but I could envision the structure that my proposal should have, too.
I clicked on one of the proposal template titles, and it displayed the description for that template, which told me how I should use that page in my proposal. This is true for every proposal template page in the product - it not only tells you the typical usage for that page in a proposal, but it suggests all sorts of information that you might want to include on the page. Just by reading the descriptions, I made a list of data that my boss hadn't given me that could make the proposal much stronger. The boss - and even his boss - was going to be so impressed when I made suggestions about information to include that the board hadn't thought of by themselves.
I could see that I could select a whole bunch of proposal template pages from the library in Proposal Kit and then follow the suggestions on each page to create the proposal for my company. Yes! I was not alone in this undertaking; Proposal Kit was actually going to help me.
On the web site, I also noticed a section that described a library of sample proposals. Now that sounded intriguing, so I clicked that link. OMG! The product contains over a hundred samples of proposals from every conceivable type of organization about almost every conceivable type of project. ProposalKit.com even let me look at a couple of complete sample proposals for free, and let me check out truncated samples for any of the others on their long, long list. All right! I was really getting the hang of this proposal writing gig now; I could see what sorts of pages other companies put into proposals and how they sell themselves to prospective clients. As a matter of fact, it was looking like it might be a whole lot easier to write this proposal than the boss had led me to believe. I looked over my shoulder to make sure nobody was watching my Proposal Kit investigation, and I jotted down a few notes to myself about tone and style for my company's proposal.
There were even reports and studies and special applications - like pages for all sorts of contracts - among the samples. Hey, I could use those in the future, too. The boss was going to be oh-so-amazed when I talked to him about writing up feasibility studies within the company and the potential for government contracts that we might be able to secure for the future. I wrote down details about all those things, too.
Proposal Kit has a program called a wizard that assembles all the pages into a professional-looking proposal, and the company also sells all kinds of designs, called graphic skins, that we can choose from. So I jotted a note about how the proposal should look and 'feel' to the readers - should we choose a sophisticated design scheme created by a pro (Proposal Kit), should we put our own logo on every page, or both? I will sound so knowledgeable when I run that query past the boss.
After an hour or so, I had a list of information I needed to collect and questions I needed to ask others within the company, as well as advice that I was going to pass along. I could see the proposal writing path laid out before me like it was lit up with runway lights. Of course the writing was going to take some time, but I could see exactly how I needed to do it. Proposal Kit was going to make me look like a genius.
I had to get my hands on the Proposal Kit products. They were very reasonably priced, so I just told the department that I needed Proposal Kit and the Wizard for my writing projects, and with their permission and the company credit card, I placed my order and downloaded the products. I'm already half way through writing the proposal and I'll easily finish before my deadline. Now, my hardest decision is whether to share my discovery of Proposal Kit with others in my company, or keep it my own secret weapon. Either way, I'm expecting to get a big raise when review time comes around again.
Customer Review - Jade Austin

I love the
suggestions for what to write. That's really helpful to have something for proposal writing rather than a blank space."

Caroline Bogart