Use the Aging Report template to outline the amounts due 30, 60, 90 plus days out for your customers. Use this with the Accounts Receivables template.
has helped me with the very basics of getting started. The templates are ones that are real world value and is a must for all businesses that want to bring about a change in the way you promote and grow your business."
Perry
Produced by:
Proposal Kit
Category:
Software > Computer Software > Business & Productivity Software

4.9 stars, based on over
700 reviews
Related chapters may be used in conjunction with this chapter depending on your situation. Many related chapters are intended to be used together to form a more complex and integrated proposal.

Related Chapters: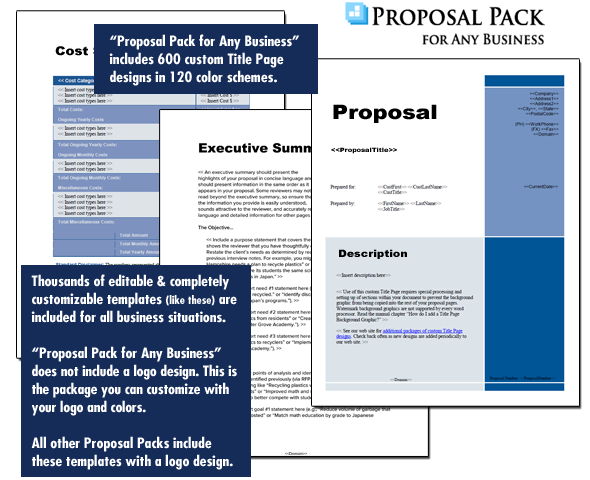 A proper business proposal will include multiple chapters. This is just one of many chapters that may be included in your proposal. The complete fill-in-the-blank template is included in our Proposal Pack template collections. A variety of sample proposals illustrating how companies in different industries both large and small have written proposals using our Proposal Packs are also included. This template will show you how to write the Aging Report.
A wide variety of chapters are included and are intended to be picked based on your needs. All proposals are different and have different needs and goals. Pick the collection of chapters from our collection and organize them as needed for your proposal. Recommendations and samples provided are only intended as general guidelines.
Using the Proposal Pack template library you can create any kind of business proposal, report, study, plan or document
such as these
.
How to write my Aging Report document
Company name Address Address City State or province Zip or postal code Phone Phone number Date. Current date Following is the aged accounts receivable report for Insert Date Range Customer 31 60 61 90 91 120 Total Description Purpose Total Amount. Insert Total Amount Due from all customers 30 days out Total Amount Insert Total Amount Due from all customers 31 60 days out
Total Amount Insert Total Amount Due from all customers 61 90 days out Total Amount Insert Total Amount Due from all customers 91 120 days out Total Amount Due. Insert Total Amount Due sum of all totals
A Document from Proposal Pack

The editable Aging Report template - complete with the actual formatting, layout and graphics is available in the retail Proposal Packs.