The By-laws template is used to show your companies Certificate of Incorporation and By-laws. Use this template if such material is required to be provided in the proposal.
respond and bid on any government, non-profit, small or medium businesses RFPs with more confidence. I will refer everyone I know to purchase the Proposal Kit Professional bundle, if they want to write winning and professional proposals."
Ghislain Aka
President
G A G Technology LLC
Produced by:
Proposal Kit
Category:
Software > Computer Software > Business & Productivity Software

4.9 stars, based on over
700 reviews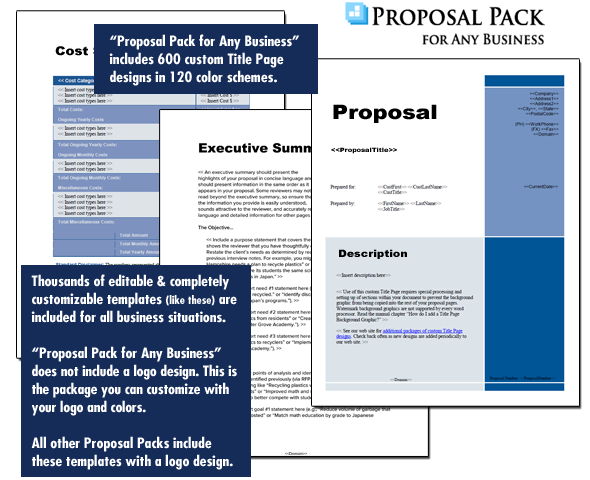 A proper business proposal will include multiple chapters. This is just one of many chapters that may be included in your proposal. The complete fill-in-the-blank template is included in our Proposal Pack template collections. A variety of sample proposals illustrating how companies in different industries both large and small have written proposals using our Proposal Packs are also included. This template will show you how to write the By-laws.
A wide variety of chapters are included and are intended to be picked based on your needs. All proposals are different and have different needs and goals. Pick the collection of chapters from our collection and organize them as needed for your proposal. Recommendations and samples provided are only intended as general guidelines.
Using the Proposal Pack template library you can create any kind of business proposal, report, study, plan or document
such as these
.
How do you write a By-laws document?
Please find attached below the Certificate of Incorporation for Company name as well as copy of our by laws. A Certificate of Incorporation is legal document issued by specific state that defines companys legal status and its right to operate as corporation. Most states require companies to file Articles of Incorporation with the state before they will issue Certificate of Incorporation. By laws are the rules adopted by corporation that spell out how that company will govern itself. Articles of Incorporation generally include the by laws. Only include this information if required to do so. Certificate of Incorporation Insert copy of your Certificate of Incorporation here. If this is printed document attach copy to your proposal or insert scanned graphic of the original certificate. By laws Insert copy of your companys by laws here. Article Article Title Section Section Title Description of section
Section Section Title Description of section Article II Article Title Section Section Title Description of section Section Section Title Description of section Article III Article Title
A Document from Proposal Pack

The editable By-laws template - complete with the actual formatting, layout and graphics is available in the retail Proposal Packs.