This chapter template is included in every Proposal Pack along with thousands more chapter templates.
Order and download for $79.

DOWNLOADABLE, ONE-TIME COST, NO SUBSCRIPTION FEES
Use this template to describe checks for consumer credit ratings. This could be part of a security-related proposal, an offering from a service that does credit checks, or part of a partnership proposal to explain that credit checks will be done as part of due diligence of background checks, etc.
I highly recommend using Proposal Kit if you want to give your business a more professional look and feel. We are a small company and it has helped us gain more attention and therefore become more competitive in our industry."
PM Carter
Produced by:
Proposal Kit
Category:
Software › Computer Software › Business & Productivity Software

4.9 stars, based on
824 reviews
Related chapters may be used in conjunction with this chapter depending on your situation. Many related chapters are intended to be used together to form a more complex and integrated proposal.

Related Chapters: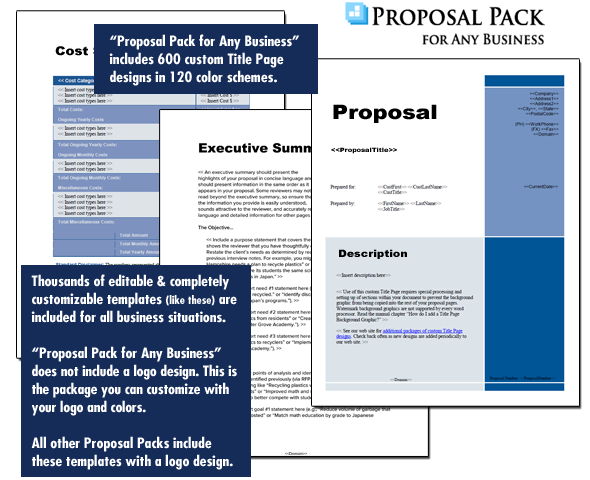 A proper business proposal will include multiple chapters. This is just one of many chapters that may be included in your proposal. The complete fill-in-the-blank template is included in our Proposal Pack template collections. A variety of sample proposals illustrating how companies in different industries both large and small have written proposals using our Proposal Packs are also included. This template will show you how to write the Credit Checks.
A wide variety of chapters are included and are intended to be picked based on your needs. All proposals are different and have different needs and goals. Pick the collection of chapters from our collection and organize them as needed for your proposal. Recommendations and samples provided are only intended as general guidelines.
Using the Proposal Pack template library you can create any kind of business proposal, report, study, plan or document
such as these
.
Writing the Credit Checks document
Use this template to describe checks for consumer credit ratings. This could be part of security related proposal an offering from service that does credit checks or part of partnership proposal to explain that credit checks will be done as part of due diligence of background checks etc. Note that due to privacy laws most credit checks in the United States require signed permission from the individual whose records will be checked and also give the individual permission to review and if correct credit records. Individual states may have specific regulations about how credit history can be used. Page two of this template can be used to get that signed permission. Introduce here the reason for credit checks and explain below how these checks will be performed. Credit checks will be performed by Name of company or individual responsible for doing credit check Describe how and when credit check will be performed. For example will only credit bureau records be checked or will bank accounts be checked as well. Results will be reported by Name of company or individual responsible for reporting results
Describe the form in which results will be delivered and the schedule for delivery of results. Individual will be notified of credit check results by form of delivery e. g. phone call email regular mail etc. Describe whether the credit report will be shared with the individual on notification or if the individual must request to see the full report. Additional Information Insert any important additional information here. For example if you are offering the service of doing credit checks you may wish to put pricing information here. If you are informing applicants or other individuals about credit checks you may wish to replace this section with permission form the individual must fill in and sign to authorize credit check. CREDIT CHECK CONSENT AUTHORIZATION Modify this template as needed to conform to the laws of the states in which it will be used. I authorize Name of company or agency that will perform credit check to check my consumer credit history for purposes of state purpose e. g. applying for lease or rental applying for loan or credit card etc.
First Name Middle Name Last Name Social Security Number Date of Birth for ID purposes Current Address Previous Address Phone Number Signature
Printed Name Insert statement of the individuals rights here. Many states require the subject to be informed of rejection due to credit history and also require the subject to be shown the specific credit report used to make the decision.
A Document from Proposal Pack

The editable Credit Checks template - complete with the actual formatting, layout and graphics is available in the retail Proposal Packs.