This chapter template is included in every Proposal Pack along with thousands more chapter templates.
Order and download for $79.

DOWNLOADABLE, ONE-TIME COST, NO SUBSCRIPTION FEES
Use the Process Management template to outline your business process management standards and tools and how they will benefit the project.
Worth the extra cost to have both products to sell you product! Easy to use, great presentation! You will make your money back! I've been using this product since 2012 and always upgrade for the latest version! I recommend the Proposal Pack Wizard as well!"
Tovi Mosey
One All Tennis Association
Produced by:
Proposal Kit
Category:
Software › Computer Software › Business & Productivity Software

4.9 stars, based on
830 reviews
Alternate chapters are those which may be used instead of this chapter depending on your situation. Alternate chapters may be better suited for different size projects, more specialized projects, variations on rights, etc.

Alternate Chapters:
Related chapters may be used in conjunction with this chapter depending on your situation. Many related chapters are intended to be used together to form a more complex and integrated proposal.

Related Chapters: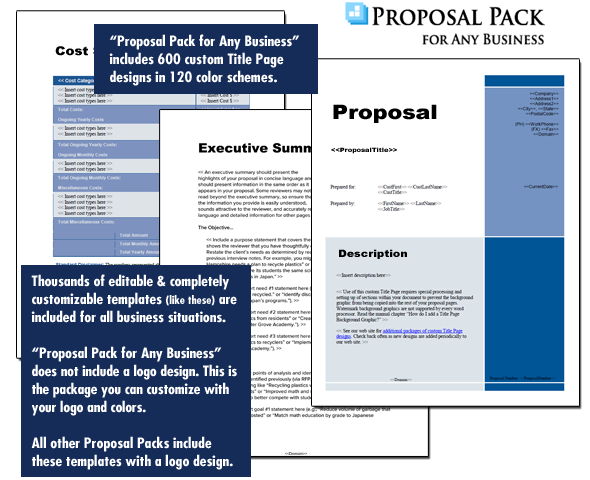 A proper business proposal will include multiple chapters. This is just one of many chapters that may be included in your proposal. The complete fill-in-the-blank template is included in our Proposal Pack template collections. A variety of sample proposals illustrating how companies in different industries both large and small have written proposals using our Proposal Packs are also included. This template will show you how to write the Process Management.
A wide variety of chapters are included and are intended to be picked based on your needs. All proposals are different and have different needs and goals. Pick the collection of chapters from our collection and organize them as needed for your proposal. Recommendations and samples provided are only intended as general guidelines.
Using the Proposal Pack template library you can create any kind of business proposal, report, study, plan or document
such as these
.
Writing the Process Management document
Use the Process Management template to outline your business process management standards and tools and explain how they will benefit the project. Company name utilizes various business process management tools to monitor the progress of the project. Describe your business process management activities. Examples of process management include order systems quality assurance document management transportation logistics etc. Describe any industry standards your process management conforms to if applicable. Describe the business process design. Show how the design of the processes will lead to better end results. Examples include the design of your order processing system. Describe the business process execution. Execution usually depends on the use of software tools. Describe the tools you use for the execution of your process management. Examples include the specific order management software used and an explanation of how it operates. Describe how business processes are monitored. This may include testing the processes and knowing the state of the processes at any given time. Examples include knowing the state of an order in the system and testing for problems in the order system.
Describe the benefits your company provides by using established and tested BPM tools.
A Document from Proposal Pack

The editable Process Management template - complete with the actual formatting, layout and graphics is available in the retail Proposal Packs.