This chapter template is included in every Proposal Pack along with thousands more chapter templates.
Order and download for $79.

DOWNLOADABLE, ONE-TIME COST, NO SUBSCRIPTION FEES
Use the Regime template to describe any sort of regime. The term regime has many different connotations and is typically a set of procedures or rules. It can also have political meanings.
Great product and I look forward to using it often."
Michele Jawad
Produced by:
Proposal Kit
Category:
Software › Computer Software › Business & Productivity Software

4.9 stars, based on
830 reviews
Related chapters may be used in conjunction with this chapter depending on your situation. Many related chapters are intended to be used together to form a more complex and integrated proposal.

Related Chapters: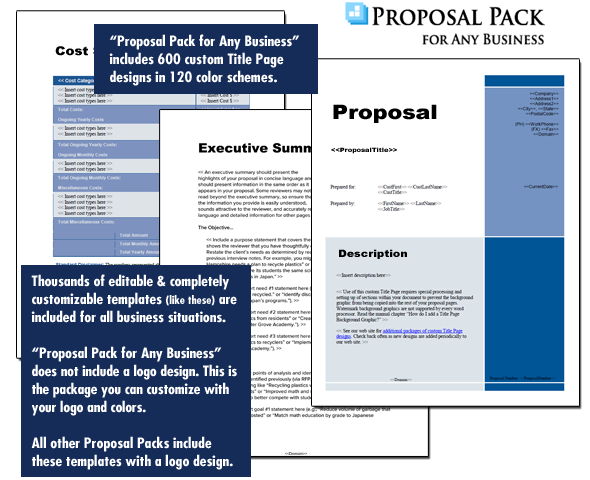 A proper business proposal will include multiple chapters. This is just one of many chapters that may be included in your proposal. The complete fill-in-the-blank template is included in our Proposal Pack template collections. A variety of sample proposals illustrating how companies in different industries both large and small have written proposals using our Proposal Packs are also included. This template will show you how to write the Regime.
A wide variety of chapters are included and are intended to be picked based on your needs. All proposals are different and have different needs and goals. Pick the collection of chapters from our collection and organize them as needed for your proposal. Recommendations and samples provided are only intended as general guidelines.
Using the Proposal Pack template library you can create any kind of business proposal, report, study, plan or document
such as these
.
Writing the Regime document
Use this template to describe any sort of regime. The term regime has many different connotations. In political science regime usually means government especially one with authoritarian policies. In science regime can refer to class defined by specific physical conditions or it can mean the changing states within river system. The most common usage of the term is to mean an established way of doing things set of procedures or rules. You can use this topic to describe sports training regime healthcare or wellness regime and so on. Introduce the topic of regime here and explain your definition for the term. Then describe all the important aspects of the regime and explain how this regime affects your proposal ideas. For example you might be describing the government of country in which you propose to do business and explaining how the governmental policies will affect your actions there. Or you might be describing the regime for running facility that cares for elderly adults and listing the rules in place to protect the clients and reassure their families.
A Document from Proposal Pack

The editable Regime template - complete with the actual formatting, layout and graphics is available in the retail Proposal Packs.