This chapter template is included in every Proposal Pack along with thousands more chapter templates.
Order and download for $79.

DOWNLOADABLE, ONE-TIME COST, NO SUBSCRIPTION FEES
Use the Revitalization template to describe almost any sort of revitalization or restoration.
Running a non-profit is hard enough. With the help of the Proposal Pack it allowed us the template we needed to help get our proposal off to a successful start! The professional look I wanted was already created no need to reinvent the wheel just use what was already there. The Proposal Kit folks already knew what would work and it did for us!"
Tom Donohue
Executive Director
Who's Positive
Produced by:
Proposal Kit
Category:
Software › Computer Software › Business & Productivity Software

4.9 stars, based on
812 reviews
Alternate chapters are those which may be used instead of this chapter depending on your situation. Alternate chapters may be better suited for different size projects, more specialized projects, variations on rights, etc.

Alternate Chapters:
Related chapters may be used in conjunction with this chapter depending on your situation. Many related chapters are intended to be used together to form a more complex and integrated proposal.

Related Chapters: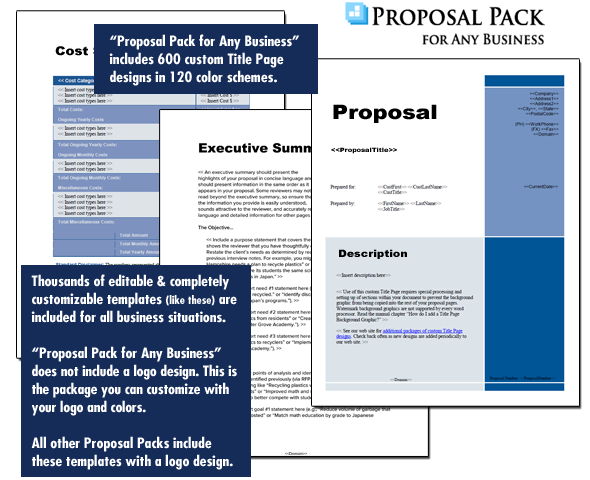 A proper business proposal will include multiple chapters. This is just one of many chapters that may be included in your proposal. The complete fill-in-the-blank template is included in our Proposal Pack template collections. A variety of sample proposals illustrating how companies in different industries both large and small have written proposals using our Proposal Packs are also included. This template will show you how to write the Revitalization.
A wide variety of chapters are included and are intended to be picked based on your needs. All proposals are different and have different needs and goals. Pick the collection of chapters from our collection and organize them as needed for your proposal. Recommendations and samples provided are only intended as general guidelines.
Using the Proposal Pack template library you can create any kind of business proposal, report, study, plan or document
such as these
.
How to write my Revitalization document
Our plans for revitalization of describe area to be revitalized are described below. Use the Revitalization template to describe almost any sort of revitalization or restoration. For example this document could describe plans for revitalization of lagging economy revitalization of decrepit neighborhood or revitalization of trade with other countries. You could also use this document to describe how revitalization has taken place. History Describe the current situation you want to revitalize the history of how this situation developed and the importance of revitalization. Revitalization Plans Describe your plans for revitalization. Be sure to include relevant information such as responsible parties funding schedules and any other important details. For example you might describe planned trip by business leaders to another country in hopes of making major business deals and revitalizing trade with that country or plans to sell depressed properties to prospective homeowners who must agree to live in and renovate the properties and thus revitalize formerly prosperous neighborhood.
A Document from Proposal Pack

The editable Revitalization template - complete with the actual formatting, layout and graphics is available in the retail Proposal Packs.