This chapter template is included in every Proposal Pack along with thousands more chapter templates.
Order and download for $79.

DOWNLOADABLE, ONE-TIME COST, NO SUBSCRIPTION FEES
Use the Service Schedule to outline a list of required or recommended service tasks for the project components.
Well put together and easy to use material with great tutorials. Thanks for all the help setting it up."
Alan Simpson
Talk Thru Facilitation
Produced by:
Proposal Kit
Category:
Software › Computer Software › Business & Productivity Software

4.9 stars, based on
830 reviews
Alternate chapters are those which may be used instead of this chapter depending on your situation. Alternate chapters may be better suited for different size projects, more specialized projects, variations on rights, etc.

Alternate Chapters:
Related chapters may be used in conjunction with this chapter depending on your situation. Many related chapters are intended to be used together to form a more complex and integrated proposal.

Related Chapters: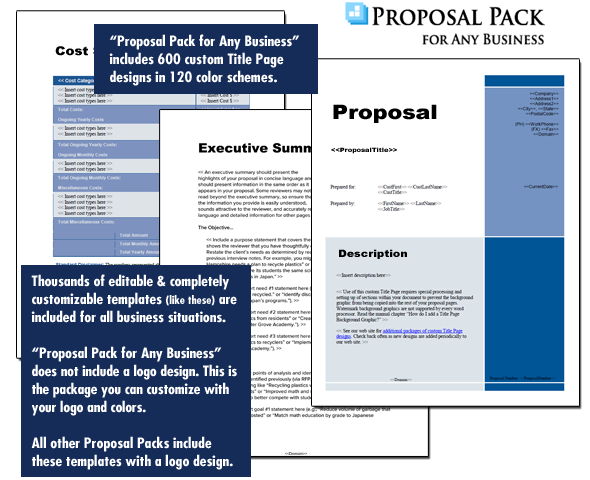 A proper business proposal will include multiple chapters. This is just one of many chapters that may be included in your proposal. The complete fill-in-the-blank template is included in our Proposal Pack template collections. A variety of sample proposals illustrating how companies in different industries both large and small have written proposals using our Proposal Packs are also included. This template will show you how to write the Service Schedule.
A wide variety of chapters are included and are intended to be picked based on your needs. All proposals are different and have different needs and goals. Pick the collection of chapters from our collection and organize them as needed for your proposal. Recommendations and samples provided are only intended as general guidelines.
Using the Proposal Pack template library you can create any kind of business proposal, report, study, plan or document
such as these
.
How to write my Service Schedule document
Use the Proposal Pack ServiceScheduleCalculator spreadsheet to automate the timeline calculations and then insert the final numbers into the table below. The tags in the table cells below match the rows and columns in the ServiceScheduleCalculator spreadsheet. If using the Wizard softwares spreadsheet linking feature the tags below will be replaced with dynamic links to the ServiceScheduleCalculator spreadsheet. This will allow you to use the ServiceScheduleCalculator spreadsheet to do your schedule calculations and this page of your document will automatically update. The linked ServiceScheduleCalculator spreadsheet is in the same folder as your assembled document. The project will require preventive service to ensure that all parts remain in good working order. projected service schedule is included below. Include all of the activities involved in the service here and list them with dates and durations in the table below. Include statement about the importance of the service tasks being completed in timely manner. Include summary of the equipment hardware software facilities or other items to be serviced. Service Job Description Date Duration C1 R5 44C3 R5 44C2
Notes Insert any special notes needed for additional explanation here such as personnel and other resources required for the various tasks. You may want to describe what will happen if service cannot be completed on the date listed due to weather personnel issues and so forth; or provide contact information in case your client needs service between scheduled appointments.
A Document from Proposal Pack

The editable Service Schedule template - complete with the actual formatting, layout and graphics is available in the retail Proposal Packs.