This chapter template is included in every Proposal Pack along with thousands more chapter templates.
Order and download for $79.

DOWNLOADABLE, ONE-TIME COST, NO SUBSCRIPTION FEES
Use the Throttling template to discuss the issue of throttling. In a technical context, the term throttling means controlling the transfer of fuel to an engine or controlling the rate of data transferred through a communications system.
I purchased Proposal Pack a few years ago. The proposal format was outstanding and a great benefit to my Business Consultation business. The different templates are so diverse that a novice or beginners can utilize the templates. It was the best purchase I have made in the last 10 years. I would highly recommend Proposal Pack."
Bruce Mosley
Mosley Group Services
Produced by:
Proposal Kit
Category:
Software › Computer Software › Business & Productivity Software

4.9 stars, based on
837 reviews
Related chapters may be used in conjunction with this chapter depending on your situation. Many related chapters are intended to be used together to form a more complex and integrated proposal.

Related Chapters: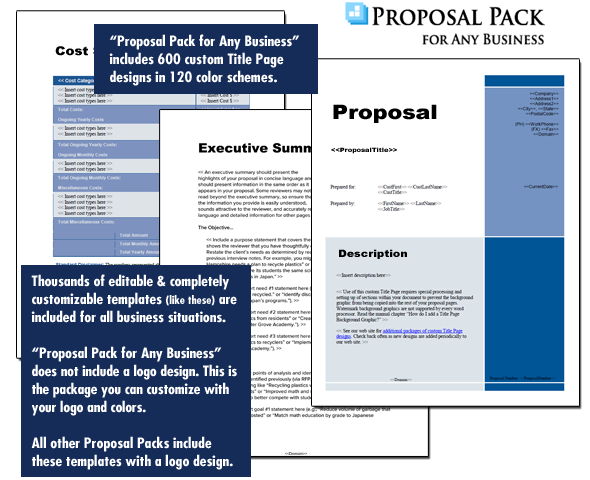 A proper business proposal will include multiple chapters. This is just one of many chapters that may be included in your proposal. The complete fill-in-the-blank template is included in our Proposal Pack template collections. A variety of sample proposals illustrating how companies in different industries both large and small have written proposals using our Proposal Packs are also included. This template will show you how to write the Throttling.
A wide variety of chapters are included and are intended to be picked based on your needs. All proposals are different and have different needs and goals. Pick the collection of chapters from our collection and organize them as needed for your proposal. Recommendations and samples provided are only intended as general guidelines.
Using the Proposal Pack template library you can create any kind of business proposal, report, study, plan or document
such as these
.
How do you write a Throttling document?
Use this template to discuss the issue of throttling. In technical context the term throttling means controlling the transfer of fuel to an engine or controlling the rate of data transferred through communications system. Throttling is topic frequently discussed in the telecommunications industry as systems can become overloaded by spammers and other bulk emails. Controlling the data transfer rate is sometimes referred to as lean data transfer. Introduce the topic of throttling here and explain why controlling the transfer rate is important. You may need to provide background about what has happened in the past when system became overloaded or provide details about what could happen in an overload situation. Discuss your ideas for throttling here. If youre in the communications industry do you propose to slow down the flow from high usage customers when their data flow exceeds acceptable limits. If you are discussing mechanical system do you propose to use valves to control the flow of liquid or fuel. What results do you hope to achieve. What is the process to put into place your throttling plan. How will you determine if your throttling procedure is success.
A Document from Proposal Pack

The editable Throttling template - complete with the actual formatting, layout and graphics is available in the retail Proposal Packs.