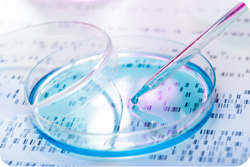 The Fast Track service reduces the learning curve of using the proposal software. Instead of navigating the software, instructions and videos yourself to learn how to assemble customized templates for unique situations we will assist you.
By helping you figure out a list of topics from our template library and getting them assembled into an editable Word document you can get started faster writing your content and producing your finished documents.

Proposal Kit Professional - $199


Proposal Pack - $79
We have already worked with several companies recently creating custom layouts and those new layouts are now included in Proposal Kit. See below for a list of these layouts. As we work with you to create new layouts, we will continue to add them to the software.
Covid-19 Related Proposal Layouts
This is a small sample of the over 600 business situations included in the Proposal Pack Wizard software.
These layouts can be customized with alternate chapters adapted to each persons specific situation using the library of over 2200 chapter templates included in Proposal Kit Professional and all Proposal Packs.
Even if your specific situation is not listed you can create a layout of chapters using the Proposal Kit software and content library. The Fast Track service gets you ramped up faster as we can help you match the things you need to talk about in your proposal, business plan or report to a set of chapters in our library. You must write your own content into the templates however you will save hours or days assembling a complex Word document template.
Graphic Design Themes

The business situations companies are facing cross all industries and types of businesses and we have design themes suitable for all of them. Using our Proposal Kit Professional software features you can also create your own custom branded design theme using your own logo, photographs, backgrounds, fonts and color schemes.

We have designs for healthcare/medical, transportation/logistics, manufacturing/engineering, security/safety, food service/grocery, construction/contracting, information technology, community/spiritual, training/education and more.

Proposal Pack for Any Business covers this type of proposal and includes samples. There are also some commonly used specialty design themes available: