This chapter template is included in every Proposal Pack along with thousands more chapter templates.
Order and download for $79.

DOWNLOADABLE, ONE-TIME COST, NO SUBSCRIPTION FEES
Use the Ingredients template to describe ingredients that will go into any sort of combination product. You might this document to list ingredients in a cake recipe, in a cosmetic product such as herbal shampoo or skin cream, or in a household product such as a floor cleaner or dish soap.
I have been using Proposal Pack for 7 months now and have to say it is simply the best software I have used for delivering professional proposals to my clients. Our company has to date delivered 40 proposals [approximately $350,000 in bids] and have secured all of them. I give credit to Proposal Pack for helping me deliver these in a timely manner."
Todd Alan
TodlWeb Inc.
Produced by:
Proposal Kit
Category:
Software › Computer Software › Business & Productivity Software

4.9 stars, based on
821 reviews
Related chapters may be used in conjunction with this chapter depending on your situation. Many related chapters are intended to be used together to form a more complex and integrated proposal.

Related Chapters:
This template is illustrated in actual use in the following Sample Proposals. Samples are also included in each Proposal Pack and illustate many of the industries and situations this template can be used for: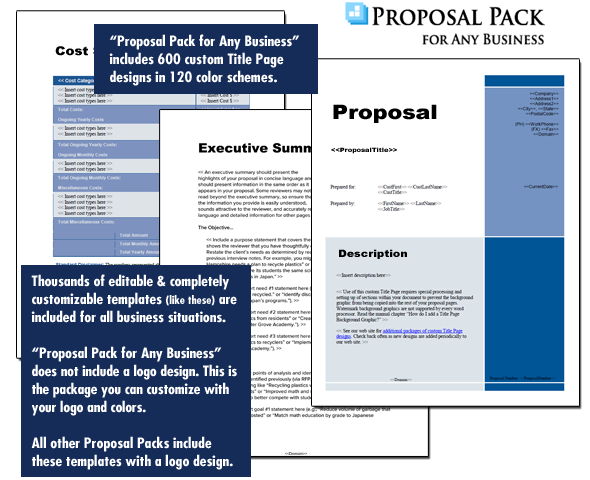 A proper business proposal will include multiple chapters. This is just one of many chapters that may be included in your proposal. The complete fill-in-the-blank template is included in our Proposal Pack template collections. A variety of sample proposals illustrating how companies in different industries both large and small have written proposals using our Proposal Packs are also included. This template will show you how to write the Ingredients.
A wide variety of chapters are included and are intended to be picked based on your needs. All proposals are different and have different needs and goals. Pick the collection of chapters from our collection and organize them as needed for your proposal. Recommendations and samples provided are only intended as general guidelines.
Using the Proposal Pack template library you can create any kind of business proposal, report, study, plan or document
such as these
.
How to write my Ingredients document
The ingredients of food item or product name are as follows. Use this template to describe ingredients that will go into any sort of combination product. You might this document to list ingredients in cake recipe in cosmetic product such as herbal shampoo or skin cream or in household product such as floor cleaner or dish soap. Be sure to include all ingredients and use specific amounts such as two or percentages 5% as appropriate. Its common for lists of ingredients to order the ingredients by percentages; in other words if product was 40% water 20% sugar and all other ingredients were 5% or less water would be first on the list then sugar then all the other ingredients in order of percentage. If pertinent you may need to include warnings for allergies or other sensitivities. For food items you might also want to include calorie counts and or percentages of protein carbohydrates vitamins and minerals. Web site domain URL
A Document from Proposal Pack

The editable Ingredients template - complete with the actual formatting, layout and graphics is available in the retail Proposal Packs.