This chapter template is included in every Proposal Pack along with thousands more chapter templates.
Order and download for $79.

DOWNLOADABLE, ONE-TIME COST, NO SUBSCRIPTION FEES
The Inquiry Letter is a plain text document, usually used to send an initial request to a prospect requesting permission to send a proposal. Some companies will not accept unsolicited proposals. In such cases send an inquiry letter first, before writing a complete proposal. The prospect may have specific guidelines which must be followed. Print this document on your company letterhead and signed by the President, Board Chair or other authorized executive.
Thank you!! Everyone at our national headquarters (Kinko's, too) wanted to know "who" did the business proposal layout. I told them proposalkit.com! I don't know what I would have done without Proposal Kit. I had a massive brain freeze and couldn't design my way out of a clear plastic bag."
Kristen Howell
American Red Cross of Florida
Produced by:
Proposal Kit
Category:
Software › Computer Software › Business & Productivity Software

4.9 stars, based on
824 reviews
This template is illustrated in actual use in the following Sample Proposals. Samples are also included in each Proposal Pack and illustate many of the industries and situations this template can be used for: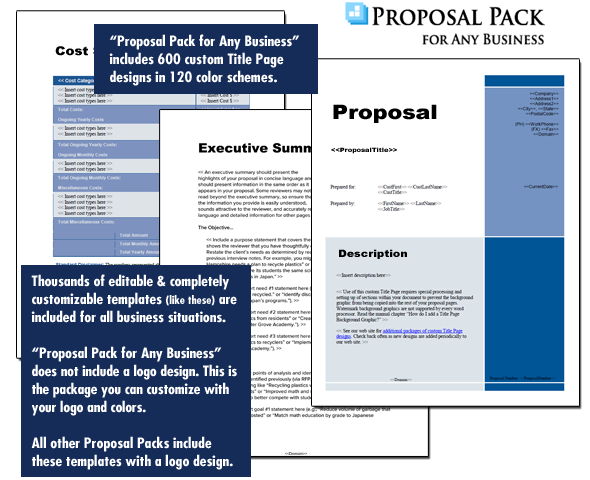 A proper business proposal will include multiple chapters. This is just one of many chapters that may be included in your proposal. The complete fill-in-the-blank template is included in our Proposal Pack template collections. A variety of sample proposals illustrating how companies in different industries both large and small have written proposals using our Proposal Packs are also included. This template will show you how to write the Inquiry Letter.
A wide variety of chapters are included and are intended to be picked based on your needs. All proposals are different and have different needs and goals. Pick the collection of chapters from our collection and organize them as needed for your proposal. Recommendations and samples provided are only intended as general guidelines.
Using the Proposal Pack template library you can create any kind of business proposal, report, study, plan or document
such as these
.
How do you write a Inquiry Letter document?
Current date First name Last name Job title Company name Address Address
City State or province Zip or postal code RE. Letter of Inquiry Dear Salutation Last name Thank you for meeting me at Insert location and for taking the time to discuss Company names goals and current projects. I enjoyed our visit and sincerely appreciate the consideration of Company name. Your interest in Company name is significant acknowledgment of our successful track record of Cite examples for the past Insert number years. We are aware that Company name is leader in Cite examples We feel our Cite products and or services that will be covered in proposal will ensure Company names growth and even greater success. Company name has enjoyed significant growth in the last Insert number years. Last year Company name Cite achievements and realized total of Cite amount in new projects. Over the same period our staff doubled in size to maintain our commitment to overall efficiency customer support and to keep pace with our organizations growing responsibilities. Over the years Company name has proven its leadership in Cite example Through completing our proposed project Company name will see Cite increase productivity or revenue expected and expected outcomes and positive future growth. I am pleased to write this letter regarding project believe will interest Company name. Company name has spent the past Cite time frame tracking trends in your industry and has determined that Cite trend will tremendously influence your profitability this year. By adopting Company names Cite product and or service now you can maintain competitive edge within the industry.
Cite product and or Service is Describe advantages and opportunity Company name has already implemented this solution in Cite beta test or other location company currently utilizing We continually refine our work to bridge the gap between the current standards and emerging trends. Company name is committed to excellence. We have clear vision and passion for delivering outstanding results. We want to work with you to capitalize our joint growth and strengths. The challenge at this stage is to seize opportunity take calculated risks and realize an innovative new rewarding and productive future. With the strengths of Company name the choice is an easy one keep Company name meeting and exceeding the challenges of the 21st Century. The need for Cite product and or service cannot be overstated. As Cite trend or opportunity continues it rapidly overwhelms companies who are not proactive. The Cite project name is ready to be launched for Company name.
Thank you for your support and commitment to Company name. We look forward to the opportunity to submit formal proposal for your review. At your request we will be willing to submit any additional information needed. Please do not hesitate to contact me. Sincerely First name Last name Job title Company name Address Address
City State or province Zip or postal code Phone number E mail address Web site domain URL
A Document from Proposal Pack

The editable Inquiry Letter template - complete with the actual formatting, layout and graphics is available in the retail Proposal Packs.