This chapter template is included in every Proposal Pack along with thousands more chapter templates.
Order and download for $79.

DOWNLOADABLE, ONE-TIME COST, NO SUBSCRIPTION FEES
Use the Monthly Budget document to summarize your assets and expenses for an average month (or a specific month). Describe the details of your budget as it applies to the proposal.
At first I was not sure of this product because I am not the computer technically adverse in new products. Once I understood my problem in getting started by disabling my macros it became very easy to operate. This product should accommodated my needs for making proposals and contracts a snap and look professional all of the time. Thank you for the quick response to the support department with their assistance. I recommend this product for the beginner such as myself."
Reginald F. Barnes
Shane Detective Agency
Produced by:
Proposal Kit
Category:
Software › Computer Software › Business & Productivity Software

4.9 stars, based on
812 reviews
Related chapters may be used in conjunction with this chapter depending on your situation. Many related chapters are intended to be used together to form a more complex and integrated proposal.

Related Chapters: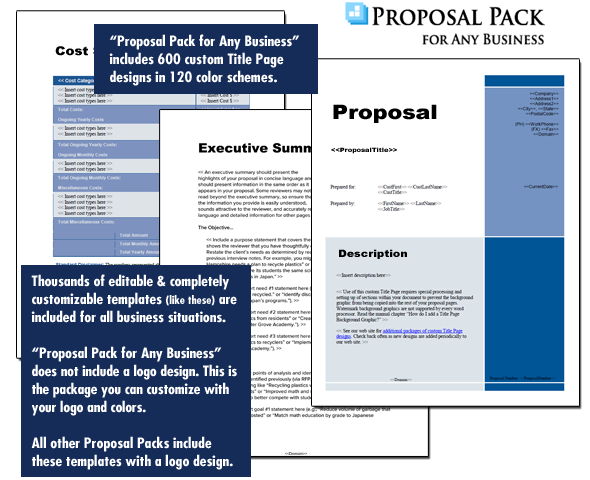 A proper business proposal will include multiple chapters. This is just one of many chapters that may be included in your proposal. The complete fill-in-the-blank template is included in our Proposal Pack template collections. A variety of sample proposals illustrating how companies in different industries both large and small have written proposals using our Proposal Packs are also included. This template will show you how to write the Monthly Budget.
A wide variety of chapters are included and are intended to be picked based on your needs. All proposals are different and have different needs and goals. Pick the collection of chapters from our collection and organize them as needed for your proposal. Recommendations and samples provided are only intended as general guidelines.
Using the Proposal Pack template library you can create any kind of business proposal, report, study, plan or document
such as these
.
How to write my Monthly Budget document
The following table outlines Company names monthly budget. The budget summarizes income and expenditures by source and operating area. Use the Monthly Budget document to summarize your assets and expenses for the month. Describe the highlights of your monthly budget to show your major assets and expenses. If the proposal doesnt require complete breakdown just include the major categories. Income Sources. Income source #1 Total from this source Income source #2 Total from this source Income source #3 Total from this source Monthly Budget Summary Assets Cash Insert Accounts Receivable Insert List all other financial income. Insert TOTAL ASSETS. A. Sum Expenses Accounts Payable Insert Taxes Payable Insert Line of Credit Insert Accrued Payroll Insert List all other expenses. Insert TOTAL EXPENSES. E. Sum Surplus Sum E
A Document from Proposal Pack

The editable Monthly Budget template - complete with the actual formatting, layout and graphics is available in the retail Proposal Packs.