This chapter template is included in every Proposal Pack along with thousands more chapter templates.
Order and download for $79.

DOWNLOADABLE, ONE-TIME COST, NO SUBSCRIPTION FEES
Use this template to describe the details of a payload - the cargo (and sometimes, passengers) that can be carried by a vehicle. The concept of payload most often is discussed when considering the capacity of a plane, a truck, or a shipping container.
Originally had little need to write proposals. But business has changed and has become more proposal-intensive. This kit has taken much work out of the writing for our employees. Thanks for making it simple!"
Ted Rogers
Produced by:
Proposal Kit
Category:
Software › Computer Software › Business & Productivity Software

4.9 stars, based on
830 reviews
Related chapters may be used in conjunction with this chapter depending on your situation. Many related chapters are intended to be used together to form a more complex and integrated proposal.

Related Chapters:
This template is illustrated in actual use in the following Sample Proposals. Samples are also included in each Proposal Pack and illustate many of the industries and situations this template can be used for: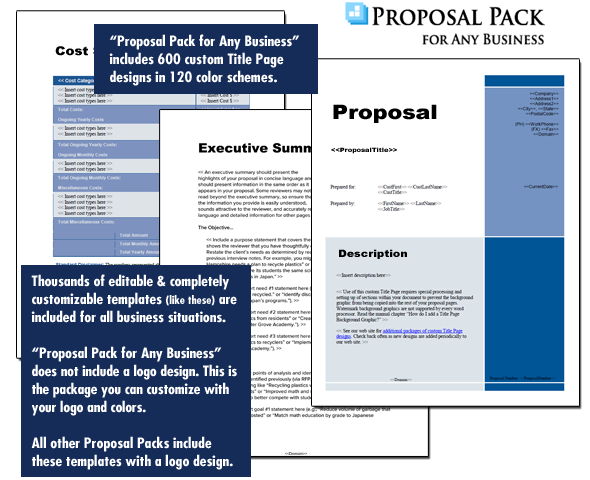 A proper business proposal will include multiple chapters. This is just one of many chapters that may be included in your proposal. The complete fill-in-the-blank template is included in our Proposal Pack template collections. A variety of sample proposals illustrating how companies in different industries both large and small have written proposals using our Proposal Packs are also included. This template will show you how to write the Payload.
A wide variety of chapters are included and are intended to be picked based on your needs. All proposals are different and have different needs and goals. Pick the collection of chapters from our collection and organize them as needed for your proposal. Recommendations and samples provided are only intended as general guidelines.
Using the Proposal Pack template library you can create any kind of business proposal, report, study, plan or document
such as these
.
How to write my Payload document
Use this template to describe the details of payload the cargo and sometimes that can be carried by vehicle. The concept of " payload" most often is discussed when considering the capacity of plane truck or shipping container. Introduce the topic of this page here and explain any background needed. For example you might want to say something like. " We can accept payload that meets the following criteria. " Then proceed to describe below the details of payload you can accept or payload you have planned. If describing the individual items in payload erase the following descriptions and insert the payload items. Maximum height. Maximum height here Maximum width. Maximum width here Maximum depth. Maximum depth here Maximum weight. Maximum weight here Prohibited cargo. List all cargo items that are prohibited here. For example you might want to list live animals explosives cargo that requires refrigeration etc.
Other requirements. Add any other requirements you may have here such as proper labeling customs documents packaging etc. Add summary statement as needed here. You might want to provide contact number for the reader to get more information or to make reservation.
A Document from Proposal Pack

The editable Payload template - complete with the actual formatting, layout and graphics is available in the retail Proposal Packs.