This chapter template is included in every Proposal Pack along with thousands more chapter templates.
Order and download for $79.

DOWNLOADABLE, ONE-TIME COST, NO SUBSCRIPTION FEES
Use the Voting template page to describe a voting process. A voting topic can have multiple contexts such as political, or internal within an organization. It could be about the process or equipment and staff.
Thanks for the great service your company has provided. I had a very important sales proposal to prepare for a realty firm, and was given only a 1-day notice. I purchased and downloaded the sales proposal [Proposal Pack] with the Real Estate design, and it was exactly what I needed. The forms were perfect, and the presentation went great. We were told it was the best she had ever seen. Thanks for a great product, and for providing it in a pinch!"
Kevin Onizuk
Managing Director/President
Breakwater Mortgage Corp.
Produced by:
Proposal Kit
Category:
Software › Computer Software › Business & Productivity Software

4.9 stars, based on
830 reviews
Related chapters may be used in conjunction with this chapter depending on your situation. Many related chapters are intended to be used together to form a more complex and integrated proposal.

Related Chapters:
This template is illustrated in actual use in the following Sample Proposals. Samples are also included in each Proposal Pack and illustate many of the industries and situations this template can be used for: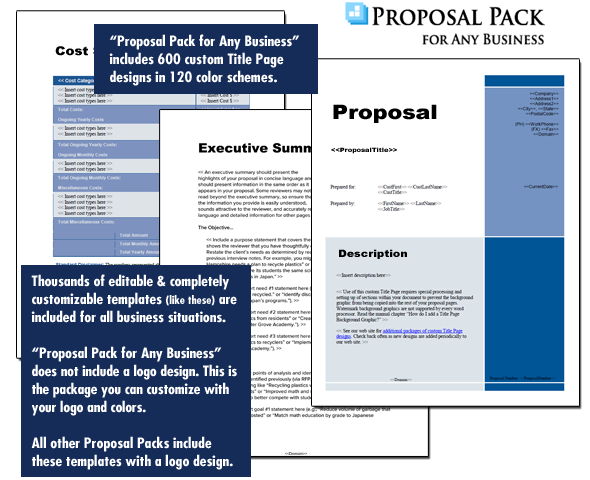 A proper business proposal will include multiple chapters. This is just one of many chapters that may be included in your proposal. The complete fill-in-the-blank template is included in our Proposal Pack template collections. A variety of sample proposals illustrating how companies in different industries both large and small have written proposals using our Proposal Packs are also included. This template will show you how to write the Voting.
A wide variety of chapters are included and are intended to be picked based on your needs. All proposals are different and have different needs and goals. Pick the collection of chapters from our collection and organize them as needed for your proposal. Recommendations and samples provided are only intended as general guidelines.
Using the Proposal Pack template library you can create any kind of business proposal, report, study, plan or document
such as these
.
Writing the Voting document
Use this page to describe voting process. Note that Proposal Pack also includes templates to describe Candidates and Elections that you may want to use along with this page. Introduce the general topic of voting here and explain its importance in the context of your proposal. For example how will the results of voting affect your organization or your community. What is at stake. You may want to discuss issues here or refer readers to another page in your proposal. Then describe the voting process and requirements below. Who May Vote Describe who is eligible to vote in this process. If voters must provide proof of identity or eligibility describe documents or the type of proof they must bring with them. The Process Insert general description of the voting process here. Include dates times locations the equipment or paperwork that will be used and so forth. Counting Votes
Describe how votes will be tallied including the personnel who will count how results will be verified and so forth. Reporting Results Describe how when and by whom results of the vote will be reported. Additional Information Provide any additional details that are important for readers to know. Considerations might be special arrangements for voters with disabilities how and when the results of the vote might be challenged whether minimum number of voters is required to pass resolution or elect candidate and so forth. Summary
Summarize the topic of voting here highlighting any points you want to emphasize and referring to other pages as needed.
A Document from Proposal Pack

The editable Voting template - complete with the actual formatting, layout and graphics is available in the retail Proposal Packs.