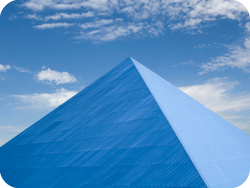 1) Read the "Proposal Kit" documentation. The documentation will explain the contents of the Proposal Kit and their use. Familiarize yourself with the contents of the kit (documentation, how-to information, proposal documents, contracts, sample proposals, software features).

The help material also includes samples of complete proposals created using Proposal Kit. Proposal Kit includes many complete sample proposals for a variety of proposals (non-technical proposals, technical proposals, service sales proposals, product sales proposals, grant writing proposals, resumes, business plans, book publishing proposals, sales letters, etc.)
2) Edit the Proposal Kit documents and tailor them to your specific business. Every proposal document in Proposal Kit includes instructions and fill-in-the-blank sections. The layout and design is already done for you, all you have to do is add the content specific to your business. Proposal Kit and related products are supported in many operating system and word processor platforms.
We also have pre-written sets of proposal templates in a wide variety of styles (artistic, elegant, tech, contemporary and many more). Original artwork is also included so you can quickly create custom variations to suit your unique needs. Click here for Proposal Packs.
3) Have a prospective client. If you need to generate leads, your most loyal clients will come from personal recommendations and referrals. See the appendix of resources for books and other materials to help sell your services.
4) Conduct an extensive interview. In order to generate an estimate, you must have a complete overview of the project and all of the components. Lack of information leads to underestimating the project and dissatisfied clients. Our kits have been used for years to develop estimates accurately within 10%. Our Proposal Kit contracts and other documents are written to protect you from clients who make changes. Frequent changes increase the scope of the project far beyond the original quote. Our contracts are also more comprehensive than any free contracts you will find.
Our Proposal Pack for any business includes proposal development checklists and short form general work order and non-disclosure protection agreements. Proposal Pack is used by anyone: janitorial cleaning companies, caterers, accountants, real estate agents, travel agents, construction companies, telecoms, software developers, web site developers, graphic designers, photographers, etc. Anyone who needs to put a business proposition in writing can use Proposal Pack.
Our Proposal Kit Professional also includes technology related contracts and interview questionnaires for development projects, in addition to our extensive collection of proposal writing content.
The Professional version also comes with development contracts specifically written to conform to US, Canada/Quebec and English/UK/Australia laws.
If using your own system, you should have a consistent method in place for gathering all information needed to design a proposal and generate an accurate quote. You will need a way to protect your designs taken by prospective clients and used by competitors. (Doesn't everyone have a 'friend' who can do it for less?).
5) Create a storyboard or diagram. Once you've conducted the initial interview, create a storyboard or diagram of the entire project. Never begin the development of any project without a clear design and diagram of the entire project. The Proposal Kit Professional version also includes the "Anatomy of a Performance Website" design notes and diagrams to help you learn to build web sites that perform and give you an edge over your competition.
If you are using your own system, you can create storyboard diagrams using several different packages. We recommend Visio or ConceptDraw. You can also use a graphics program if needed.
6) Generate the estimate. The estimate spreadsheet is designed to plug in your own rates along with the costs and quantities of each component of the project. Our estimate spreadsheet will calculate 3 different payment plans to choose that can be plugged into the payment plan documents.
Our Proposal Pack also includes general work order agreements with room for line item costs any business can use.
If you are using your own system, you should have a method for creating consistent and accurate estimates based on the information gathered during the interview process. You can create comprehensive spreadsheets such as ours using tools like Excel.
7) Generate the documents for your client. Replace the fill-in-the-blank sections of the proposal templates with your business and client specific information and save the documents for each client. Since there is no one-size-fits all solution for generating a proposal package, pick and choose the documents from this kit as needed. The larger the project, the more documentation and design is required to be successful.
You must make a connection with your client on a different level. You want the client's business: translated "what's in it for me?". The client is concerned about his own issues:. translated: "what's in it for him"?
The connection is bridged by helping the client realize he needs the expertise only you can provide. This is one of the most important concepts outlined in the all-time best seller "How to Win Friends and Influence People" by Dale Carnegie.
Our Proposal Kits are designed to impress your client and show them that you put their interests first, offering them numerous ideas for marketing their business and by extensively interviewing them using questions demonstrated to stress what is important to them and the success of their business.
If you are using your own system, you should have an easy method for taking your base set of proposal documents and customizing them for each prospective client.
8) Creating the project. This will begin after the proposal is accepted. Keep track of the actual time and expenses for each project for use in the estimate tracking spreadsheet included in the Proposal Kit Professional. Use a time tracking utility to track time and expenses for each project both for invoicing and fine tuning your estimates for the next project. After each project is complete, update the Per Page Average spreadsheet with the original estimates and the actual costs. This spreadsheet will show you over time, how close your estimates are. Now you can edit times and rates in the estimate spreadsheet to make the next proposal even more accurate after each project. The estimate spreadsheets are included in the Pro Version only.
If you are using your own system you should have feedback loop designed so you can continually monitor your estimates and make comparisons with the final results. This allows you to fine tune your estimating process after each project.
9) Marketing the project, search engine submissions and ongoing maintenance. This is actually outside the scope of generating the proposal. These tasks are included in the estimate spreadsheet if you plan to include them in your costs. Documents and resources are also included to assist in marketing, maintenance and search engine submission.
Proposal Kit is used by hundreds of thousands of businesses and freelancers world-wide. The Proposal Kit system will help you develop your proposals, get the contracts, protect your business and will continuously improve results after each project and at an affordable cost.