This chapter template is included in every Proposal Pack along with thousands more chapter templates.
Order and download for $79.

DOWNLOADABLE, ONE-TIME COST, NO SUBSCRIPTION FEES
The Board Resolution template is used to describe any resolutions made by the board related to this project. This may be required for government grant proposals if your company's board had to pass resolutions to allow your company to bid on the project.
Writing proposals for government and business entities is an ongoing, time consuming task for every company I have operated or consulted with. The difference between a poor proposal and a great proposal often boils down to how many hours talented people can dedicate to the process. The Proposal Pack has proven to be an excellent tool that allows my teams to create superior proposals in a fraction of the time they would otherwise take. I highly recommend this product."
Steven Rowley
Acumen Partners, LLC
Produced by:
Proposal Kit
Category:
Software › Computer Software › Business & Productivity Software

4.9 stars, based on
824 reviews
Related chapters may be used in conjunction with this chapter depending on your situation. Many related chapters are intended to be used together to form a more complex and integrated proposal.

Related Chapters:
This template is illustrated in actual use in the following Sample Proposals. Samples are also included in each Proposal Pack and illustate many of the industries and situations this template can be used for: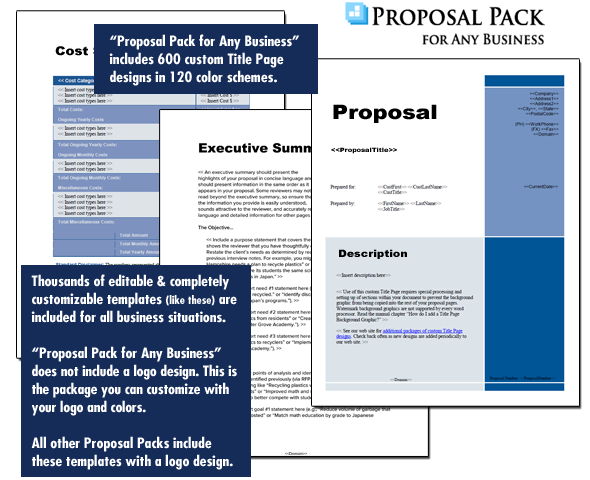 A proper business proposal will include multiple chapters. This is just one of many chapters that may be included in your proposal. The complete fill-in-the-blank template is included in our Proposal Pack template collections. A variety of sample proposals illustrating how companies in different industries both large and small have written proposals using our Proposal Packs are also included. This template will show you how to write the Board Resolution.
A wide variety of chapters are included and are intended to be picked based on your needs. All proposals are different and have different needs and goals. Pick the collection of chapters from our collection and organize them as needed for your proposal. Recommendations and samples provided are only intended as general guidelines.
Using the Proposal Pack template library you can create any kind of business proposal, report, study, plan or document
such as these
.
How to write my Board Resolution document
If you are required to include board resolutions in your proposal include them here. This is typically required only by government grant proposals where you have to show that your board of directors has made resolution approving bidding on government grant. You may also need to provide this information as part of the requirements of legal eligibility. Date Passed. Insert the date the resolution was passed. Board Resolution Approving Insert what was approved Insert the text of the board resolution here.
A Document from Proposal Pack

The editable Board Resolution template - complete with the actual formatting, layout and graphics is available in the retail Proposal Packs.