This chapter template is included in every Proposal Pack along with thousands more chapter templates.
Order and download for $79.

DOWNLOADABLE, ONE-TIME COST, NO SUBSCRIPTION FEES
Use the Licensing template to outline any licensing issues. This can be for product sales where you are describing the product licensing, or describing licensing requirements for a project.
The Proposal Kit has helped me with the very basics of getting started. The templates are ones that are real world value and is a must for all businesses that want to bring about a change in the way you promote and grow your business."
Perry
Produced by:
Proposal Kit
Category:
Software › Computer Software › Business & Productivity Software

4.9 stars, based on
830 reviews
Related chapters may be used in conjunction with this chapter depending on your situation. Many related chapters are intended to be used together to form a more complex and integrated proposal.

Related Chapters:
This template is illustrated in actual use in the following Sample Proposals. Samples are also included in each Proposal Pack and illustate many of the industries and situations this template can be used for: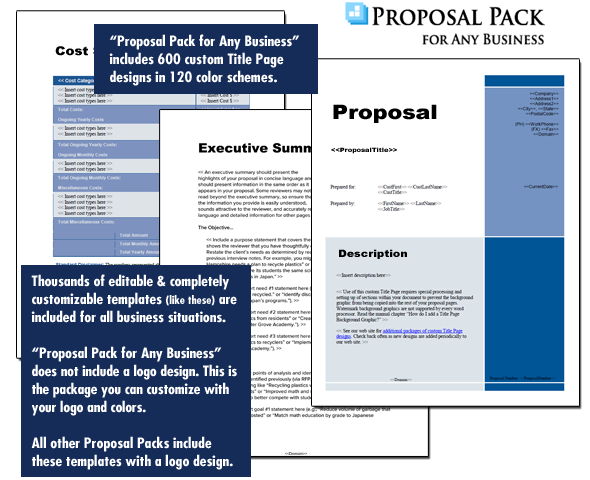 A proper business proposal will include multiple chapters. This is just one of many chapters that may be included in your proposal. The complete fill-in-the-blank template is included in our Proposal Pack template collections. A variety of sample proposals illustrating how companies in different industries both large and small have written proposals using our Proposal Packs are also included. This template will show you how to write the Licensing.
A wide variety of chapters are included and are intended to be picked based on your needs. All proposals are different and have different needs and goals. Pick the collection of chapters from our collection and organize them as needed for your proposal. Recommendations and samples provided are only intended as general guidelines.
Using the Proposal Pack template library you can create any kind of business proposal, report, study, plan or document
such as these
.
How to write my Licensing document
Company name can offer Company name very competitive licensing arrangement. Describe how the licensing agreement will be advantageous to the licensee. Insert details about your licensing agreement. Examples can be details about products use of trademarks patents etc. The Licensing template has multiple uses. Use it to describe the licensing details of product or service you are offering to client or use it to license patented technology for use by another company. Options. Insert details on options. Patents. Insert details about any patents you hold that are included in this license. Licensing Period. Insert how long the license is good for. Renewals. Insert licensing renewal details.
Risks. Describe any risks the licensee will be assuming. Restrictions. Insert any restrictions on the license such as licensees territory legal restrictions international restrictions etc.
A Document from Proposal Pack

The editable Licensing template - complete with the actual formatting, layout and graphics is available in the retail Proposal Packs.