This chapter template is included in every Proposal Pack along with thousands more chapter templates.
Order and download for $79.

DOWNLOADABLE, ONE-TIME COST, NO SUBSCRIPTION FEES
Use the Monitoring template to describe how you monitor situations within your organization or how you propose to do that for a client. This template can be used to describe many different types of monitoring, including checking up on employees' activities, security monitoring, monitoring a production line, monitoring a computer system, and so forth.
Proposal Kit has helped me to organize and prioritize my presentation/proposals. I have used it many times and have secured several projects. I am using it to secure projects and financial backing in agricultural product R&D."
Dave Sills
Produced by:
Proposal Kit
Category:
Software › Computer Software › Business & Productivity Software

4.9 stars, based on
824 reviews
Alternate chapters are those which may be used instead of this chapter depending on your situation. Alternate chapters may be better suited for different size projects, more specialized projects, variations on rights, etc.

Alternate Chapters:
Related chapters may be used in conjunction with this chapter depending on your situation. Many related chapters are intended to be used together to form a more complex and integrated proposal.

Related Chapters:
This template is illustrated in actual use in the following Sample Proposals. Samples are also included in each Proposal Pack and illustate many of the industries and situations this template can be used for: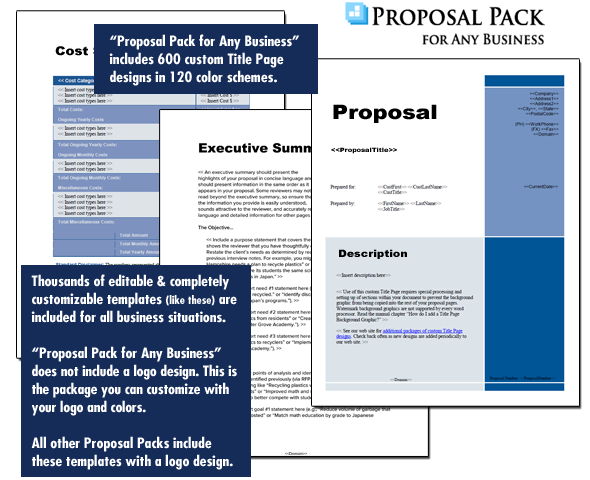 A proper business proposal will include multiple chapters. This is just one of many chapters that may be included in your proposal. The complete fill-in-the-blank template is included in our Proposal Pack template collections. A variety of sample proposals illustrating how companies in different industries both large and small have written proposals using our Proposal Packs are also included. This template will show you how to write the Monitoring.
A wide variety of chapters are included and are intended to be picked based on your needs. All proposals are different and have different needs and goals. Pick the collection of chapters from our collection and organize them as needed for your proposal. Recommendations and samples provided are only intended as general guidelines.
Using the Proposal Pack template library you can create any kind of business proposal, report, study, plan or document
such as these
.
Writing the Monitoring document
Use the Monitoring template to describe how you monitor situations within your organization or how you propose to do that for client. This template can be used to describe many different types of monitoring including checking up on employees activities security monitoring monitoring production line monitoring computer system and so forth. To describe how you plan to monitor productivity you may want to use the Productivity template. The Need for Monitoring Discuss why you should monitor situation. This might include discussion of legal issues problems in the past the need to analyze whether new procedures or new employees are working well etc. Methods for Monitoring
Describe the methods you will use. Include names of responsible individuals schedules and description of what will be looked for. For example you may describe how you will use security monitors to watch activities within school in which case you would describe the areas covered by cameras the location of the monitors and who will watch them the hours the monitors will be watched that the assigned personnel will look for signs of violence weapons strangers etc. Or you might describe how you will monitor production by doing routine sampling of the finished products describing how and when the samples will be selected by whom and so forth. Responses to Negative Results State what you plan to do in the event that monitoring reveals negative situation such as security breach or lack of quality or productivity. Responses could be reactions like calling the local police calling employees in for discussion running computerized scan of systems and so forth.
A Document from Proposal Pack

The editable Monitoring template - complete with the actual formatting, layout and graphics is available in the retail Proposal Packs.