This chapter template is included in every Proposal Pack along with thousands more chapter templates.
Order and download for $79.

DOWNLOADABLE, ONE-TIME COST, NO SUBSCRIPTION FEES
Use this page to describe any sort of platform. The term platform can be used in many different contexts. In marketing, it can mean a place or strategy for launching or advertising your brand, such as using social media or a popular website as a marketing platform.
I have been a long time user of Proposal Pack and Proposal Pack Wizard. The combination of the content in the proposal pack and the automation the proposal pack wizard provides saves me so much time so I can focus on my business. The ability to utilize the verbiage that comes with proposal pack saves me days of time not having to recreate the wheel. The wizard makes it so much easier to manage the entire proposal process, it would be mistake not to use them both together."
Jeff Kushner
Produced by:
Proposal Kit
Category:
Software › Computer Software › Business & Productivity Software

4.9 stars, based on
830 reviews
Related chapters may be used in conjunction with this chapter depending on your situation. Many related chapters are intended to be used together to form a more complex and integrated proposal.

Related Chapters: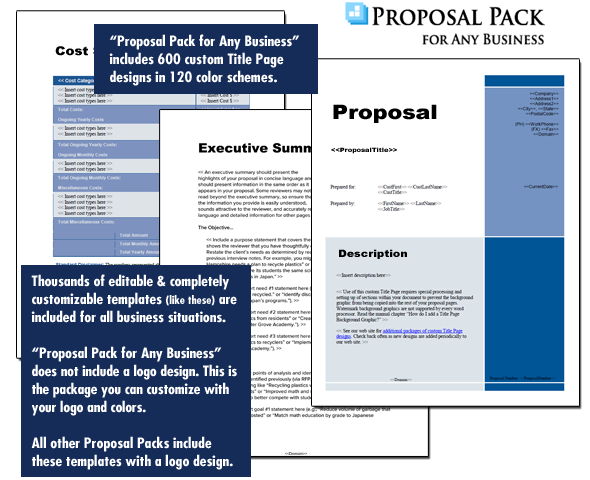 A proper business proposal will include multiple chapters. This is just one of many chapters that may be included in your proposal. The complete fill-in-the-blank template is included in our Proposal Pack template collections. A variety of sample proposals illustrating how companies in different industries both large and small have written proposals using our Proposal Packs are also included. This template will show you how to write the Platform.
A wide variety of chapters are included and are intended to be picked based on your needs. All proposals are different and have different needs and goals. Pick the collection of chapters from our collection and organize them as needed for your proposal. Recommendations and samples provided are only intended as general guidelines.
Using the Proposal Pack template library you can create any kind of business proposal, report, study, plan or document
such as these
.
How to write my Platform document
Use this page to describe any sort of platform. The term " platform" can be used in many different contexts. In marketing it can mean place or strategy for launching or advertising your brand such as using social media or popular website as marketing platform. In the computer industry platform refers to the basic technology of system that affects all hardware accessories and applications for that system. In architecture or mechanical engineering platform is base often raised base built to support and showcase objects or activities. In politics platform is list of ideas actions and opinions that political candidate or group supports. For military projects platform is the infrastructure on which something is built. Define the term platform for your readers and explain the importance of platform in the context of your proposal. Description Describe the platform here. Be as specific as possible. If this is physical platform you might want to include photo or diagram. Issues to Consider Describe any issues that you need to consider regarding the platform. For example you might need to consider whether platform can be modified for future uses.
Additional Information Add details as needed here about the platform and its uses.
A Document from Proposal Pack

The editable Platform template - complete with the actual formatting, layout and graphics is available in the retail Proposal Packs.