This chapter template is included in every Proposal Pack along with thousands more chapter templates.
Order and download for $79.

DOWNLOADABLE, ONE-TIME COST, NO SUBSCRIPTION FEES
The Relocation template is used to outline the details of a relocation.
I have made so much money using Proposal Kit the last 3 years now. I've used the software to write dozens of proposals and have closed over $300,000 in sales directly related."
Allan Fine
The Executive Edge
Produced by:
Proposal Kit
Category:
Software › Computer Software › Business & Productivity Software

4.9 stars, based on
837 reviews
Alternate chapters are those which may be used instead of this chapter depending on your situation. Alternate chapters may be better suited for different size projects, more specialized projects, variations on rights, etc.

Alternate Chapters:
Related chapters may be used in conjunction with this chapter depending on your situation. Many related chapters are intended to be used together to form a more complex and integrated proposal.

Related Chapters: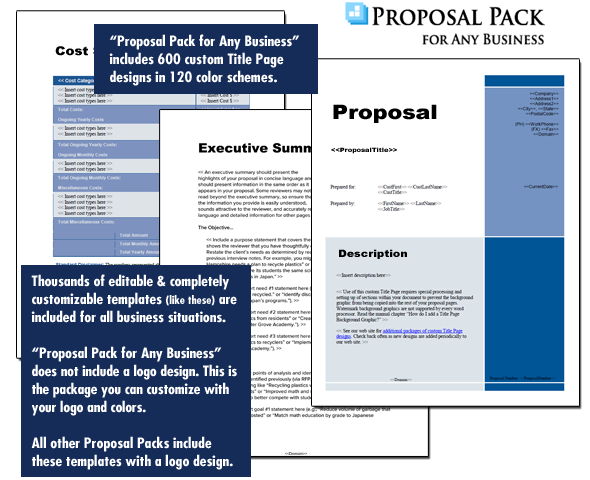 A proper business proposal will include multiple chapters. This is just one of many chapters that may be included in your proposal. The complete fill-in-the-blank template is included in our Proposal Pack template collections. A variety of sample proposals illustrating how companies in different industries both large and small have written proposals using our Proposal Packs are also included. This template will show you how to write the Relocation.
A wide variety of chapters are included and are intended to be picked based on your needs. All proposals are different and have different needs and goals. Pick the collection of chapters from our collection and organize them as needed for your proposal. Recommendations and samples provided are only intended as general guidelines.
Using the Proposal Pack template library you can create any kind of business proposal, report, study, plan or document
such as these
.
How do you write a Relocation document?
Use the Relocation template to outline the details of relocation. Examples include relocating an office infrastructure an entire business or people. Company name has performed thorough relocation analysis for Company name. Company name has outgrown its current location and is in need of relocating to larger space to accommodate its growth. Describe the current location and how it is unable to meet the requirements of the business. Describe the new location and how it meets the requirements of the business. Outline the costs associated with the relocation and benefits. Consider adding the Cost Benefit Analysis template for extra detail. Describe the security of the area for the physical business facilities and inventory employees and customers. Describe the infrastructure in the area. Will you have all of the external support services required to start and grow the business. Describe the demographics of the area. Describe access to the location parking availability handicap access ease of entry from traffic etc.
Describe the competition in the area. Where do you stand out and how will you be able to compete with them. Describe any events that need to happen before the relocation can take place.
A Document from Proposal Pack

The editable Relocation template - complete with the actual formatting, layout and graphics is available in the retail Proposal Packs.