This chapter template is included in every Proposal Pack along with thousands more chapter templates.
Order and download for $79.

DOWNLOADABLE, ONE-TIME COST, NO SUBSCRIPTION FEES
Use this page to describe the self-reliance of an individual, your organization, or your client's company, and to discuss the pros and cons of that self-reliance.
This gave me an incredibly easy way to put together the framework for each proposal so all I had to do was fill in the pages with my content and specifics. It also gave me ideas of information to include in a proposal that I never thought of before making the end proposal more complete and ultimately winning more projects."
J.K.
Fly Alaska
Produced by:
Proposal Kit
Category:
Software › Computer Software › Business & Productivity Software

4.9 stars, based on
824 reviews
Alternate chapters are those which may be used instead of this chapter depending on your situation. Alternate chapters may be better suited for different size projects, more specialized projects, variations on rights, etc.

Alternate Chapters:
Related chapters may be used in conjunction with this chapter depending on your situation. Many related chapters are intended to be used together to form a more complex and integrated proposal.

Related Chapters: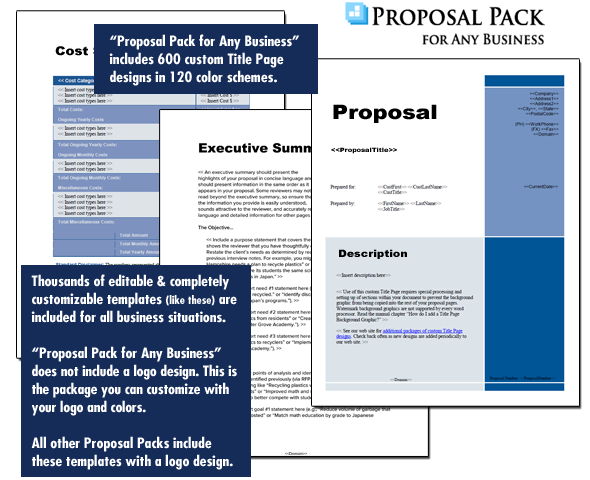 A proper business proposal will include multiple chapters. This is just one of many chapters that may be included in your proposal. The complete fill-in-the-blank template is included in our Proposal Pack template collections. A variety of sample proposals illustrating how companies in different industries both large and small have written proposals using our Proposal Packs are also included. This template will show you how to write the Self-Reliance.
A wide variety of chapters are included and are intended to be picked based on your needs. All proposals are different and have different needs and goals. Pick the collection of chapters from our collection and organize them as needed for your proposal. Recommendations and samples provided are only intended as general guidelines.
Using the Proposal Pack template library you can create any kind of business proposal, report, study, plan or document
such as these
.
How to write my Self-Reliance document
Use this page to describe the self reliance of an individual your organization or your clients company and to discuss the pros and cons of that self reliance. Describe how the individual or organization is self reliant. You may want to provide some history about past projects to make your point. Describe the benefits of being self reliant such as the ability to accomplish projects more efficiently or the ability to control access and maintain secrecy. Describe the downside of being self reliant. Detriments could include having no backup in case of illness or sudden departure of key personnel not receiving valuable input from other sources and not establishing working relationships with others in your field. Recommendation
Make recommendation here about whether the organization or individual should become more self reliant or more cooperative.
A Document from Proposal Pack

The editable Self-Reliance template - complete with the actual formatting, layout and graphics is available in the retail Proposal Packs.