This chapter template is included in every Proposal Pack along with thousands more chapter templates.
Order and download for $79.

DOWNLOADABLE, ONE-TIME COST, NO SUBSCRIPTION FEES
Use the Virtualization template to explain how virtualization will be used in your project. To virtualize something is to simulate it.
Proposal Pack Wizard is so simple that anyone with basic computer and word processing skills can use it."
Adam
Produced by:
Proposal Kit
Category:
Software › Computer Software › Business & Productivity Software

4.9 stars, based on
824 reviews
Alternate chapters are those which may be used instead of this chapter depending on your situation. Alternate chapters may be better suited for different size projects, more specialized projects, variations on rights, etc.

Alternate Chapters:
Related chapters may be used in conjunction with this chapter depending on your situation. Many related chapters are intended to be used together to form a more complex and integrated proposal.

Related Chapters: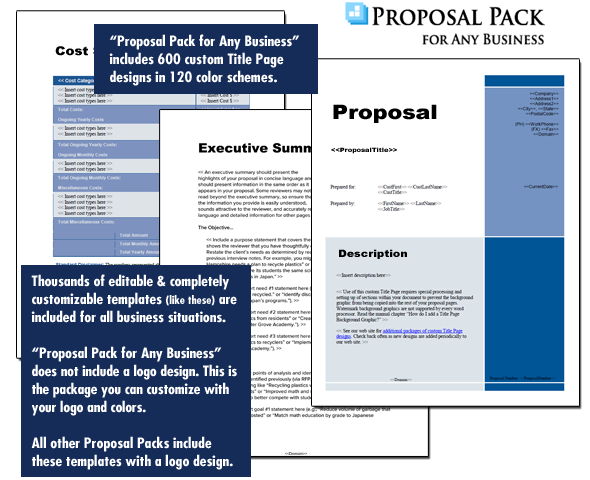 A proper business proposal will include multiple chapters. This is just one of many chapters that may be included in your proposal. The complete fill-in-the-blank template is included in our Proposal Pack template collections. A variety of sample proposals illustrating how companies in different industries both large and small have written proposals using our Proposal Packs are also included. This template will show you how to write the Virtualization.
A wide variety of chapters are included and are intended to be picked based on your needs. All proposals are different and have different needs and goals. Pick the collection of chapters from our collection and organize them as needed for your proposal. Recommendations and samples provided are only intended as general guidelines.
Using the Proposal Pack template library you can create any kind of business proposal, report, study, plan or document
such as these
.
How do you write a Virtualization document?
Use the Virtualization template to explain how virtualization will be used in your project. To virtualize something is to simulate it. The term is normally used in the software industry as in virtual memory virtual network and virtual storage. Virtual reality is also popular term for using software to create world that seems three dimensional. Virtualization is used heavily in computer games to create virtual worlds that users must navigate through. Software that can create virtual landscapes is also used in some types of business such as architectural design and landscape design to simulate buildings and gardens that the user can walk through. In engineering software is used to create computerized models that can be viewed from different angles and tested in different ways; and in accident or crime investigation software virtualization is used to reconstruct the events of vehicle accident or crime. Computer images that seem three dimensional are also increasingly common in entertainment such as medical applications films and internet cartoons and in advertising animations. Introduce the topic of virtualization here and explain its importance to your project. What is the goal of virtualization in your project. In other words is virtualization the focus of your project or is it only one step along the way to creating an actual object or situation. Discuss how virtualization will be accomplished here. Questions to answer are. Are you using existing software and known techniques or are you creating new programs and processes. Who will design and create the virtual landscape and object How and when will they be viewed or tested. What is the cost of virtualization. How will you know if you have met your goals for virtualization.
A Document from Proposal Pack

The editable Virtualization template - complete with the actual formatting, layout and graphics is available in the retail Proposal Packs.