This chapter template is included in every Proposal Pack along with thousands more chapter templates.
Order and download for $79.

DOWNLOADABLE, ONE-TIME COST, NO SUBSCRIPTION FEES
Use this page to describe any topic that has to do with specific agriculture and farming issues.
The Proposal Pack Wizard was a great add on for Proposal Kit Professional software. It has been and great asset in help us to develop proposals and contract for our IT and Web Services business."
Kevin Houston
K & K Houston LLC
Produced by:
Proposal Kit
Category:
Software › Computer Software › Business & Productivity Software

4.9 stars, based on
824 reviews
Related chapters may be used in conjunction with this chapter depending on your situation. Many related chapters are intended to be used together to form a more complex and integrated proposal.
Related Chapters: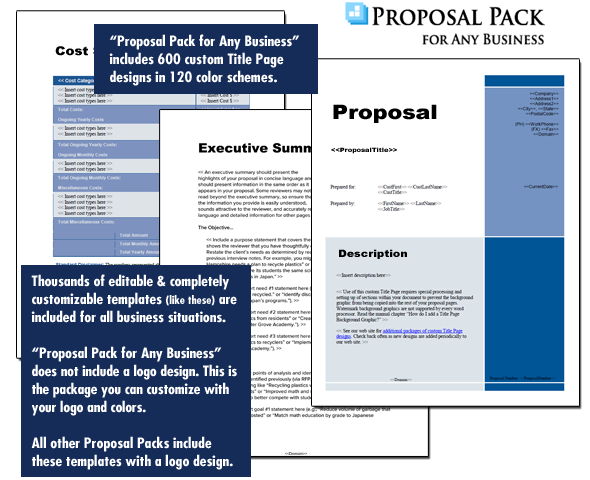 A proper business proposal will include multiple chapters. This is just one of many chapters that may be included in your proposal. The complete fill-in-the-blank template is included in our Proposal Pack template collections. A variety of sample proposals illustrating how companies in different industries both large and small have written proposals using our Proposal Packs are also included. This template will show you how to write the Agriculture.
A wide variety of chapters are included and are intended to be picked based on your needs. All proposals are different and have different needs and goals. Pick the collection of chapters from our collection and organize them as needed for your proposal. Recommendations and samples provided are only intended as general guidelines.
Using the Proposal Pack template library you can create any kind of business proposal, report, study, plan or document
such as these
.
How to write my Agriculture document
Use this page to describe any topic that has to do with agriculture. Introduce the general topic of agriculture here and explain its importance in the context of your proposal. For example you might be discussing how to preserve farmland in an expanding urban zone; describing the practices you will use on your organic farm; or explaining how much income your organization can expect from its investments in agriculture. Overview Insert general description of the agricultural issue you want to address. You may need to provide some history or other background for your readers. Opportunities Insert discussion of the opportunities that are relevant at this time. For example you might want to describe growing need for organic salad greens for local restaurants or describe an opportunity to coordinate with another organization or to receive funding to address the issue of runoff pollution from local farms.
Issues Insert discussion of the known difficulties or controversies surrounding this topic. These might include public opinion problems marketing challenges issues with competition etc. Additional Information Add any other important details here about your agricultural topic. Summary Summarize the topic here refer to other pages as needed to provide details and if appropriate ask the reader to take an action such as voting for your proposal or providing feedback on this topic.
A Document from Proposal Pack

The editable Agriculture template - complete with the actual formatting, layout and graphics is available in the retail Proposal Packs.