This chapter template is included in every Proposal Pack along with thousands more chapter templates.
Order and download for $79.

DOWNLOADABLE, ONE-TIME COST, NO SUBSCRIPTION FEES
Use the Diversity template to describe diversity, or the variety of elements found in a specific context, such as the types of people within a community, the different species within an ecosystem, and so forth.
I purchased proposal pack some years back when i was asked at work to write a proposal to implement a new program at work. Document was well received and I was even asked to present it to the president of the company. It saved me lots of time and removed all the guess work. I've been an avid user for about 3 years now and would still recommend it to anyone."
Kay Fakunle
Business executive - Operations Management, Business Development and Entrepreneurial Leadership
Produced by:
Proposal Kit
Category:
Software › Computer Software › Business & Productivity Software

4.9 stars, based on
824 reviews
Related chapters may be used in conjunction with this chapter depending on your situation. Many related chapters are intended to be used together to form a more complex and integrated proposal.

Related Chapters: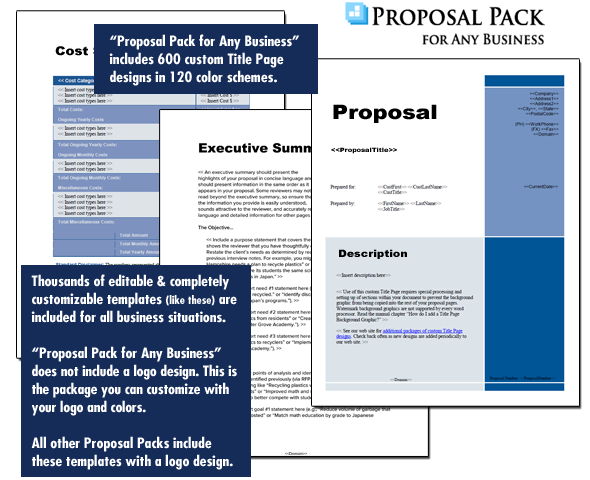 A proper business proposal will include multiple chapters. This is just one of many chapters that may be included in your proposal. The complete fill-in-the-blank template is included in our Proposal Pack template collections. A variety of sample proposals illustrating how companies in different industries both large and small have written proposals using our Proposal Packs are also included. This template will show you how to write the Diversity.
A wide variety of chapters are included and are intended to be picked based on your needs. All proposals are different and have different needs and goals. Pick the collection of chapters from our collection and organize them as needed for your proposal. Recommendations and samples provided are only intended as general guidelines.
Using the Proposal Pack template library you can create any kind of business proposal, report, study, plan or document
such as these
.
How do you write a Diversity document?
Use this template to describe diversity or the variety of elements found in specific context such as the types of people within community the different species within an ecosystem and so forth. To describe business asset diversification use the Diversification template. Introduce the topic of diversity and explain its importance to your proposal or study. For example do you need to craft variety of marketing messages to appeal to variety of people. Do you need to account for wide variety of living requirements for diverse population. Do trends in population diversity necessitate changes in your business plans for the future. Describe the diversity you want to discuss. If you have statistics or study results present them here. You may want to make list of groups or specific items and their characteristics or simply discuss in general the variety you need to address.
A Document from Proposal Pack

The editable Diversity template - complete with the actual formatting, layout and graphics is available in the retail Proposal Packs.