This chapter template is included in every Proposal Pack along with thousands more chapter templates.
Order and download for $79.

DOWNLOADABLE, ONE-TIME COST, NO SUBSCRIPTION FEES
Use the End of Life template to describe what will happen when a product or organism reaches the end of its life cycle. In technology, this generally refers to obsolescence-the stage at which a product is no longer practical to use because newer products are more efficient.
Aside from the great number of templates and modifiable pages (depending on which pack you purchase), the Wizard allows a tremendous amount of time savings in gathering all the templates together. An example would be including a Cover letter, Estimate, Non-Disclosure, Statement of Work and Contract and Terms. The Wizard is capable of pulling all these templates together into one document with the same proposal, contract or project theme."
Jason Kinne
President and CEO KithTECH
Produced by:
Proposal Kit
Category:
Software › Computer Software › Business & Productivity Software

4.9 stars, based on
817 reviews
Related chapters may be used in conjunction with this chapter depending on your situation. Many related chapters are intended to be used together to form a more complex and integrated proposal.

Related Chapters: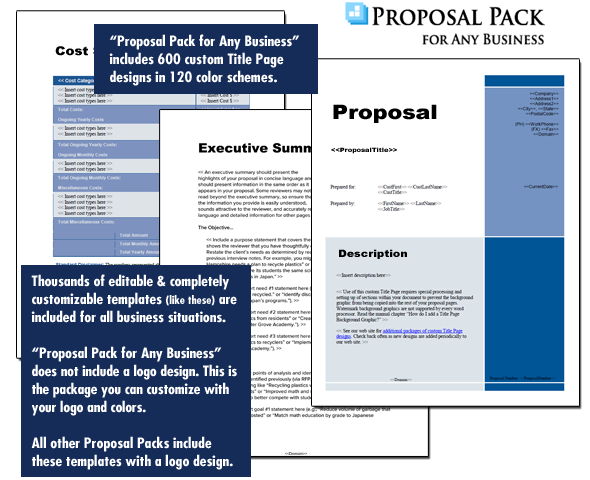 A proper business proposal will include multiple chapters. This is just one of many chapters that may be included in your proposal. The complete fill-in-the-blank template is included in our Proposal Pack template collections. A variety of sample proposals illustrating how companies in different industries both large and small have written proposals using our Proposal Packs are also included. This template will show you how to write the End of Life.
A wide variety of chapters are included and are intended to be picked based on your needs. All proposals are different and have different needs and goals. Pick the collection of chapters from our collection and organize them as needed for your proposal. Recommendations and samples provided are only intended as general guidelines.
Using the Proposal Pack template library you can create any kind of business proposal, report, study, plan or document
such as these
.
How do you write a End of Life document?
Use this page to describe what will happen when product or organism reaches the end of its life cycle. In technology this generally refers to obsolescence the stage at which product is no longer practical to use because newer products are more efficient. Introduce this document here. Describe why it is important to discuss the end of life in your proposal. Indications of Approaching End of Life Describe the characteristics that indicate the end of life for an organism or obsolescence for product. For example for dying plant you might describe yellowing leaves; for computer program you might describe growing lack of portability to new hardware. Expected Events Describe the events that an observer is likely to witness at the end of the life cycle. For example for human you might describe the cessation of breathing and the stopping of the heart; for printer you might describe how certain parts will wear out and cease to function and replacement parts will no longer be available.
After the End Describe what will happen after the life cycle ends. For living organism this might be describing decay process recommending preservation technique or recommending disposal or funeral service. For piece of equipment you may want to discuss recycling or how to dispose of machinery and supplies. For software you might want to discuss what needs to be done to remove code from hardware and efficiently move to the next generation of software. If needed add summary statement here. Web site domain URL
A Document from Proposal Pack

The editable End of Life template - complete with the actual formatting, layout and graphics is available in the retail Proposal Packs.