This chapter template is included in every Proposal Pack along with thousands more chapter templates.
Order and download for $79.

DOWNLOADABLE, ONE-TIME COST, NO SUBSCRIPTION FEES
Use this template to describe the life cycle of an organism, a product, a project, a system, or a record.
I have just purchased upgrades for Proposal Pack Wizard and Proposal Pack Contemporary #2. I love the program. Thank You for your time as well as this program."
Dave Klingensmith
Produced by:
Proposal Kit
Category:
Software › Computer Software › Business & Productivity Software

4.9 stars, based on
837 reviews
Related chapters may be used in conjunction with this chapter depending on your situation. Many related chapters are intended to be used together to form a more complex and integrated proposal.

Related Chapters: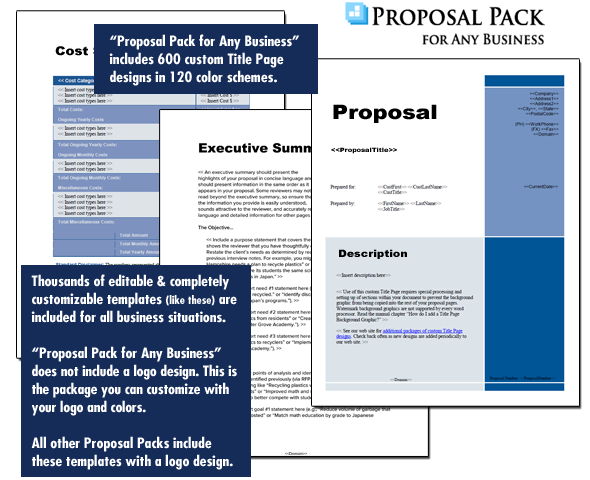 A proper business proposal will include multiple chapters. This is just one of many chapters that may be included in your proposal. The complete fill-in-the-blank template is included in our Proposal Pack template collections. A variety of sample proposals illustrating how companies in different industries both large and small have written proposals using our Proposal Packs are also included. This template will show you how to write the Life Cycle.
A wide variety of chapters are included and are intended to be picked based on your needs. All proposals are different and have different needs and goals. Pick the collection of chapters from our collection and organize them as needed for your proposal. Recommendations and samples provided are only intended as general guidelines.
Using the Proposal Pack template library you can create any kind of business proposal, report, study, plan or document
such as these
.
How do you write a Life Cycle document?
Use this template to describe the life cycle of an organism product project system or record. For an organism this means describing the stages from birth of one generation to birth of the next generation and sometimes even to death. For product this usually means describing the stages the product goes through from raw materials until it is finished and may include maintenance and final disposal phases as well. A project life cycle typically encompasses all the stages needed to produce the deliverables of the project. For system life cycle may describe all the stages to create and maintain the system and to eventually replace the system. Documents and other records have life cycles too from creation or receipt of the information to classification use storage archival and eventually to destruction of the document or record. Introduce the topic of life cycle here and explain its importance in the context of your proposal. Then go on to list all the stages in the life cycle below. Stage #1 e. g. " Determine specifications " " Sprouting of seed " etc. Insert all important details about this stage parties involved time period covered variables that might affect this stage in some way environmental conditions necessary etc. Stage #2 Insert all important details about this stage. Stage #3 Insert all important details about this stage. Stage #4 Insert all important details about this stage.
Stage #5 Insert all important details about this stage. Add any summary information that is necessary. For example you might need to add call to action to urge people to make decision about buying or maintaining system or compare the life cycle of this product or system to another product or system.
A Document from Proposal Pack

The editable Life Cycle template - complete with the actual formatting, layout and graphics is available in the retail Proposal Packs.