This chapter template is included in every Proposal Pack along with thousands more chapter templates.
Order and download for $79.

DOWNLOADABLE, ONE-TIME COST, NO SUBSCRIPTION FEES
The Non-Disclosure Form informs the prospect that the information contained is confidential. In some cases you might not be allowed to include a non-disclosure When possible, include one to prevent your prospect from sharing your proposal with competitors. If proposals are being distributed to competitors, make sure to request copies of other proposals being submitted.
I landed my first big contract using your Proposal Pack. Thank you! I'm the epitome of "small business" (there are just 2 of us) and your proposal pack helped me put together a very professional looking proposal."
Cami Brumburgh
NNIS
Produced by:
Proposal Kit
Category:
Software › Computer Software › Business & Productivity Software

4.9 stars, based on
830 reviews
Alternate chapters are those which may be used instead of this chapter depending on your situation. Alternate chapters may be better suited for different size projects, more specialized projects, variations on rights, etc.

Alternate Chapters:
Related chapters may be used in conjunction with this chapter depending on your situation. Many related chapters are intended to be used together to form a more complex and integrated proposal.

Related Chapters:
This template is illustrated in actual use in the following Sample Proposals. Samples are also included in each Proposal Pack and illustate many of the industries and situations this template can be used for: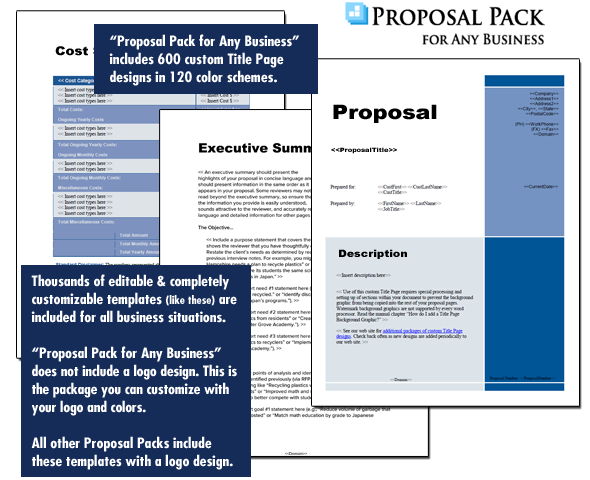 A proper business proposal will include multiple chapters. This is just one of many chapters that may be included in your proposal. The complete fill-in-the-blank template is included in our Proposal Pack template collections. A variety of sample proposals illustrating how companies in different industries both large and small have written proposals using our Proposal Packs are also included. This template will show you how to write the Non-Disclosure Form (Short Version).
A wide variety of chapters are included and are intended to be picked based on your needs. All proposals are different and have different needs and goals. Pick the collection of chapters from our collection and organize them as needed for your proposal. Recommendations and samples provided are only intended as general guidelines.
Using the Proposal Pack template library you can create any kind of business proposal, report, study, plan or document
such as these
.
Writing the Non-Disclosure Form (Short Version) document
Company name Address City State or province Zip or postal code THIS AGREEMENT is made on this day Current date by and between Company name hereafter referred to as " Company" and Company name hereafter referred to as " Customer" I agree that the information am requesting from the Company is confidential proprietary and may contain trade secrets. understand that it will be provided in confidence. agree not to disclose this information to any third parties and that my obligation of confidentiality shall extend for period of three years from the date of disclosure by the Company. I will be under no obligation of non disclosure for any information which. At the time of disclosure had been published or was otherwise in the public domain; After disclosure is published or otherwise becomes part of the public domain through no fault on its behalf; or
Is or has been rightfully disclosed to it by party that has no obligation to the " owner" directly or indirectly with respect thereto to the extent that such third party disclosure is received without an obligation of confidentiality. Each party represents and warrants that on the date first written above that they are authorized to enter into this Agreement in entirety and duly bind their respective principals by their signature below. EXECUTED as of the date first written above. Company name By signator authorized signature or signer. Job title of signator authorized signature or signer.
Date when the contact was signed Company name By signator authorized signature or signer. Job title of signator authorized signature or signer. Date when the contact was signed
A Document from Proposal Pack

The editable Non-Disclosure Form (Short Version) template - complete with the actual formatting, layout and graphics is available in the retail Proposal Packs.