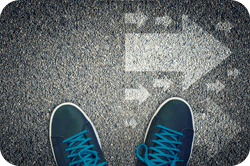 Now more than ever, you need to do everything you can to stand out from the masses to land a job. Too many people think only about themselves and what they want or need from a job. This self-centered approach is bound to fail.
You need to put your prospective employers in the spotlight and highlight the benefits to them of what you can provide. Just like a business submitting a proposal to sell products or services to a client, you should think of your resume in terms of a business proposal that you are pitching to a prospective employer. You can even find examples of resumes as proposals online.
The approach discussed in the following paragraphs is typically more important when applying for higher end positions where you are free to expand on your resume with more information than would be provided in a basic job application.
Business proposals usually start with an introduction and a summary. Next comes some background information that shows your understanding of the prospective client and that company's needs. The last part of the proposal is where you outline your history, credentials and capabilities.
When writing your resume as a business proposal, you follow the same format. First, introduce yourself in a short Cover Letter.
Follow the introduction with an Executive Summary outlining the prospective employer's needs and objectives along with a brief description of how you can meet those needs.
After providing a brief summary, expand on the proposal resume with various topics that show the employer why the organization should hire you. You need to instill trust in prospective employers that you can deliver the services they require, just like in any other business proposal to a prospective client.
If you are applying for a special project or contract, you might include a Project Background to show your understanding of the work and how your skills and experience will benefit this particular project.
You should also create a short-form (two-page resume) and a long-form proposal. Some employers may require a short proposal that gets scanned into a database. However, to really stand out for a higher level position, you probably need to put forth a persuasive argument longer than just two pages of bullet-point highlights.
Examples of topics you might include to highlight yourself would be:
Qualifications: Show why you are the most qualified for the job.
Specialization: List the areas in which you specialize.
Skills: Describe the skills you have that would benefit the employer.
Education: Explain your training and education.
Portfolio: Show off your portfolio if you are in a design or creative industry.
Certifications: List the industry certifications you have earned.
Credentials: Describe your recognized credentials that would benefit the employer.
Awards and Achievements: Show off industry awards you have earned.
Retraining: Spotlight your new skills if you are proposing a promotion.
Letters of Reference: Include reference letters from past employers or contacts.
References: Provide a list of quality verifiable references.
Employment: Outline your employment history.
Reference Material: Provide any additional reference material related to the job.
Showing yourself off in the form of a business proposal may also give you a leg up in many companies. A well rounded individual with multiple skills is more valuable than someone with a single skill set (no matter how technical or skilled).
For example, if you are applying for a technical position, make sure you highlight all your technical expertise and also make sure you show off value-added skills such as business sales or marketing experience.

On the flip side, if you are applying for a sales or marketing position, make sure you highlight those skills and also show off value-added skills such as your knowledge of particular computer systems if you are applying to a technology company, or your understanding of mechanical processes if you are applying to a manufacturing company.
Here are some related samples included in every Proposal Pack:
By approaching your resume and employment process from a business perspective, you are also showing you are thinking of the needs of the employer; this demonstrates that you have some sales and marketing exposure. This can be a great asset over another applicant who may have the required job skills but is lacking in sales and marketing experience.
Always keep in mind that the purpose of a proposal is to persuade your potential clients (or potential employer, in this case) to give you what you want (i.e., a job or contract). You must prove that you can deliver the products or services they need and show them you are the one who can be trusted to do the job.
Resume proposals should be targeted to a specific company. This means you need to research and gather information about your prospective employer so that you can present a resume proposal tailored to that individual employer's needs. It's never a good idea to send all prospective employers the same resume. You will get better results by taking the time to craft each submission.
Those are the basic steps for organizing and writing your resume proposal. But you're not quite finished yet. After you have all the information down on the pages, focus on ensuring that your proposal is visually appealing. Use colored page borders, professionally designed backgrounds and/or select interesting fonts and custom bullets to add a little extra color and flair. But include only enough to create a unique and eye-catching resume. You don't want to overdo it or have your visual effects overshadow your writing. Learn how to effectively select colors for a winning business proposal.

Proposal Pack for Any Business covers this type of proposal and includes samples. There are also some commonly used specialty design themes available:
Photo Design Proposal Packs
To finalize your resume proposal, proofread and spell-check every page. It's always a good idea to get someone other than the proposal writer to do a final proof, because it's very common to overlook mistakes in your own work.
When the final touches have been completed, print the proposal or save it as a PDF file, and then deliver it to the prospective employer. While it's common to email resumes and PDF files to managers, a nicely printed, personally signed, and hand-delivered proposal may make more of an impression and demonstrate that you're willing to make an extra effort to get that job.
The topic of how to best target a resume and get your foot in the door is outside the scope of this article. After you have written a detailed and professional resume proposal, make sure to study up on the best ways to get that resume in front of the people who make the hiring decisions.
If you'd like to get a jump start using pre-designed templates with simple instructions and tons of suggestions for content, you can use Proposal Pack, which includes all of the material mentioned above. The product also includes sample executive and technical resume proposals that will give you great ideas and help you easily create your own detailed resume proposal.