This chapter template is included in every Proposal Pack along with thousands more chapter templates.
Order and download for $79.

DOWNLOADABLE, ONE-TIME COST, NO SUBSCRIPTION FEES
Use the Follow-up Letter after a proposal has been submitted. This letter is typically used when the proposal has not been accepted to thank the prospect and request an interview to help you determine why it was not accepted. You should methodically analyze your results to help improve your chances on your next proposal. You may also be able to change your proposal and resubmit it in some cases.

Use this letter along with the Post-Proposal Analysis Checklist.
I found Proposal Kit a little over two years ago when I needed to create a very extensive proposal for a project. I struggled with integration of Proposal Kit into my word processor, however, I was able to manage to use the sample proposal content and to incorporate it into my proposal. I was able to create an amazing proposal that I felt very confident about."
Yev Zakharov
Produced by:
Proposal Kit
Category:
Software › Computer Software › Business & Productivity Software

4.9 stars, based on
823 reviews
Related chapters may be used in conjunction with this chapter depending on your situation. Many related chapters are intended to be used together to form a more complex and integrated proposal.

Related Chapters: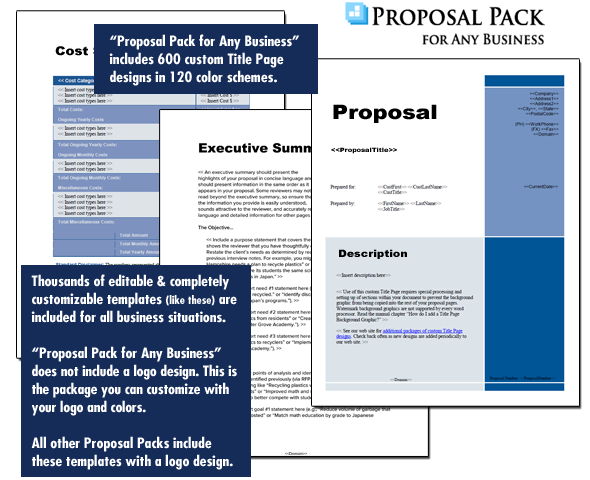 A proper business proposal will include multiple chapters. This is just one of many chapters that may be included in your proposal. The complete fill-in-the-blank template is included in our Proposal Pack template collections. A variety of sample proposals illustrating how companies in different industries both large and small have written proposals using our Proposal Packs are also included. This template will show you how to write the Follow-up Letter.
A wide variety of chapters are included and are intended to be picked based on your needs. All proposals are different and have different needs and goals. Pick the collection of chapters from our collection and organize them as needed for your proposal. Recommendations and samples provided are only intended as general guidelines.
Using the Proposal Pack template library you can create any kind of business proposal, report, study, plan or document
such as these
.
Writing the Follow-up Letter document
Current date First name Last name Job title Company name Address Address
City State or province Zip or postal code RE. Proposal " Proposal title" Salutation Last name As you know we recently sent you proposal entitled " Proposal title. " appreciate the opportunity to present this proposal to you for your review and consideration. Thank your prospect for the opportunity to have submitted proposal. You initially stated our proposal did not meet your requirements. Upon review believe we have solution. As such any feedback you can offer is invaluable to us. I know you have tight schedule so if we can discuss the project further and present new proposal please let me know. welcome the opportunity to work with you on this project. Request an opportunity to interview the prospect to determine where your proposal failed to win the project or could have been improved. Refer to the Post Proposal Analysis Checklist included in Proposal Pack to prepare your interview questions. If appropriate request an opportunity to submit reworked proposal. Mention any additional factors that might persuade them to accept your improved proposal.
Sincerely First name Last name Job title Company name Phone number E mail address Web site domain URL
A Document from Proposal Pack

The editable Follow-up Letter template - complete with the actual formatting, layout and graphics is available in the retail Proposal Packs.