This chapter template is included in every Proposal Pack along with thousands more chapter templates.
Order and download for $79.

DOWNLOADABLE, ONE-TIME COST, NO SUBSCRIPTION FEES
Use the Keynote Speaker page to describe the background and expertise of the keynote speaker for an event.
I found this purchase online while searching for a way to easily write business documents. Proposal Pack has turned my business proposals into professional looking documents. I highly recommend this software."
Lynn Courtade
Shop High Point
Produced by:
Proposal Kit
Category:
Software › Computer Software › Business & Productivity Software

4.9 stars, based on
830 reviews
Related chapters may be used in conjunction with this chapter depending on your situation. Many related chapters are intended to be used together to form a more complex and integrated proposal.

Related Chapters:
This template is illustrated in actual use in the following Sample Proposals. Samples are also included in each Proposal Pack and illustate many of the industries and situations this template can be used for: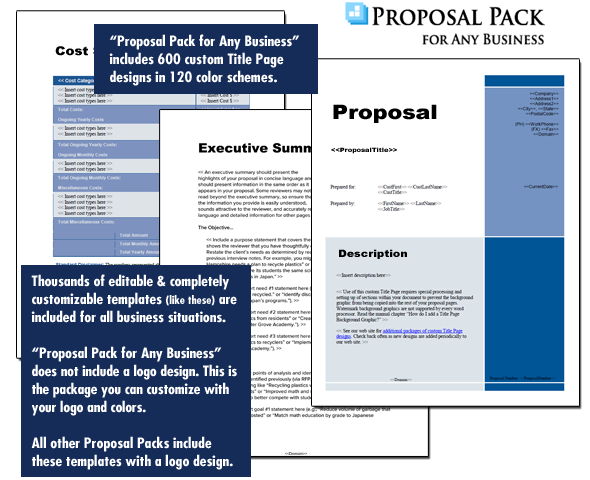 A proper business proposal will include multiple chapters. This is just one of many chapters that may be included in your proposal. The complete fill-in-the-blank template is included in our Proposal Pack template collections. A variety of sample proposals illustrating how companies in different industries both large and small have written proposals using our Proposal Packs are also included. This template will show you how to write the Keynote Speaker.
A wide variety of chapters are included and are intended to be picked based on your needs. All proposals are different and have different needs and goals. Pick the collection of chapters from our collection and organize them as needed for your proposal. Recommendations and samples provided are only intended as general guidelines.
Using the Proposal Pack template library you can create any kind of business proposal, report, study, plan or document
such as these
.
How do you write a Keynote Speaker document?
Use this page to describe the background and expertise of the keynote speaker for an event. Introduce the keynote speaker in general terms here and explain how the speakers experience relates to the audience he or she will address. Background Insert general description of the speakers background here. You might want to describe jobs held career highlights and or awards won by this person. Speech Title
Insert the title of the planned speech here. Subject Insert here brief description of the planned speech. Details If needed insert additional details here. Questions to consider. When and where will this speech take place. Are reservations required. Are there restrictions on who may attend. Do attendees need to make any preparations in advance i. e. will there be audience participation or should attendees be knowledgeable about the speakers subject. Will there be book signing or question and answer period after the speech.
A Document from Proposal Pack

The editable Keynote Speaker template - complete with the actual formatting, layout and graphics is available in the retail Proposal Packs.