This chapter template is included in every Proposal Pack along with thousands more chapter templates.
Order and download for $79.

DOWNLOADABLE, ONE-TIME COST, NO SUBSCRIPTION FEES
The Manufacturing template is used to describe your company's manufacturing capabilities and capacity. It can also be used to describe any other information related to a manufacturing related proposal.
I am a Business Executive with a Ph.D. in Business Management. I write plans for a living and find this tool to be a fantastic addition to my business. I can put a plan together in a fraction of the time and am very happy with it."
Jeff Crowder
Produced by:
Proposal Kit
Category:
Software › Computer Software › Business & Productivity Software

4.9 stars, based on
830 reviews
Related chapters may be used in conjunction with this chapter depending on your situation. Many related chapters are intended to be used together to form a more complex and integrated proposal.

Related Chapters:
This template is illustrated in actual use in the following Sample Proposals. Samples are also included in each Proposal Pack and illustate many of the industries and situations this template can be used for: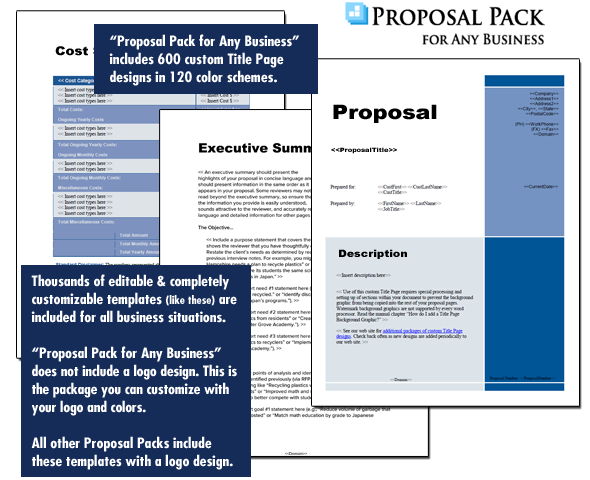 A proper business proposal will include multiple chapters. This is just one of many chapters that may be included in your proposal. The complete fill-in-the-blank template is included in our Proposal Pack template collections. A variety of sample proposals illustrating how companies in different industries both large and small have written proposals using our Proposal Packs are also included. This template will show you how to write the Manufacturing.
A wide variety of chapters are included and are intended to be picked based on your needs. All proposals are different and have different needs and goals. Pick the collection of chapters from our collection and organize them as needed for your proposal. Recommendations and samples provided are only intended as general guidelines.
Using the Proposal Pack template library you can create any kind of business proposal, report, study, plan or document
such as these
.
How to write my Manufacturing document
Company name is offering its manufacturing capabilties to Company name to manufacture insert description of what is to be manufactured The Manufacturing template can also be used for proposals to design and manufacture an item internally i. e. not from one company to or to describe your need for qualified partners to help expand your manufacturing capabilities etc. This template can also be used to describe manufacturing process. Use the Capacity and Capabilities templates to expand on your manufaucturing abilties. Insert brief description of what you propose to manufacture. Insert brief description of the manufacturing specifications. Use the Specifications template to provide more details. Describe the manufacturing facilities including employees facility location and size manufacturing capacity etc. Describe your companys experience in providing similar solutions in the past. Company name has specialized in insert major related field of expertise here since insert year We have been cited by insert independent reference here as leader in the insert industry name industry. Our staff is comprised of over insert count members who specialize in insert major related field of expertise We devote ourselves to continual improvement to maintain our leadership.
If your company is currently lacking in any required capacity describe how you intend to overcome the deficiencies in order to perform the work and complete the project. Show areas of specialization that are relevant to this project. Show how you can meet the required schedule. You can expand on this topic by also adding the Production Schedule template. Show your concern for doing the job properly.
A Document from Proposal Pack

The editable Manufacturing template - complete with the actual formatting, layout and graphics is available in the retail Proposal Packs.