This chapter template is included in every Proposal Pack along with thousands more chapter templates.
Order and download for $79.

DOWNLOADABLE, ONE-TIME COST, NO SUBSCRIPTION FEES
Use the Customer Support template to outline how your customer service plans are laid out, costs, options, and any other relevant factors.
I love how the wizard streamlines the entire proposal creation process. I am a full time freelancer and this takes hours out of my administrative tasks each week. For the price, you really can't beat it. I've been using Proposal Pack for 2 years now and each update to their system keeps getting better! I can include contracts as part of my proposals and have it all put together by the wizard. This is a huge time-saver for me and I wanted to be sure to add this for people who might be considering getting both -- great job by the company on this one!"
Ereika Stimley
Expressive Elegance
Produced by:
Proposal Kit
Category:
Software › Computer Software › Business & Productivity Software

4.9 stars, based on
821 reviews
Related chapters may be used in conjunction with this chapter depending on your situation. Many related chapters are intended to be used together to form a more complex and integrated proposal.

Related Chapters: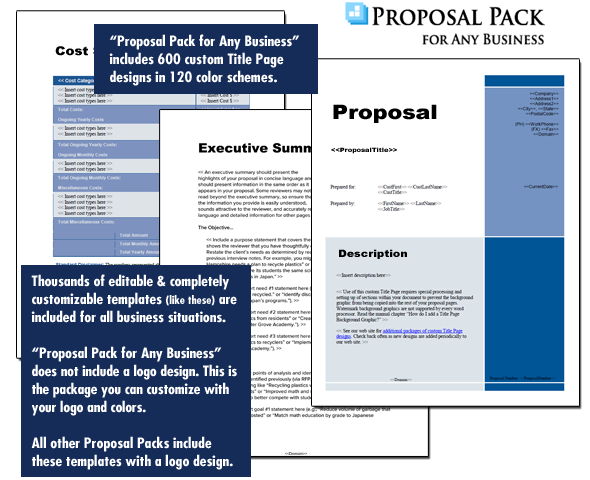 A proper business proposal will include multiple chapters. This is just one of many chapters that may be included in your proposal. The complete fill-in-the-blank template is included in our Proposal Pack template collections. A variety of sample proposals illustrating how companies in different industries both large and small have written proposals using our Proposal Packs are also included. This template will show you how to write the Customer Support.
A wide variety of chapters are included and are intended to be picked based on your needs. All proposals are different and have different needs and goals. Pick the collection of chapters from our collection and organize them as needed for your proposal. Recommendations and samples provided are only intended as general guidelines.
Using the Proposal Pack template library you can create any kind of business proposal, report, study, plan or document
such as these
.
How to write my Customer Support document
The following standard support plans are available from Company name. Support plans can be further tailored to specifically meet your needs. Show how your customer support plans are organized. List the support plans costs durations and items included which the client may choose from. Add any information that will help the client make the decision. Ongoing support plans may be provided as part of the original contract or by separate support and maintenance agreement. Basic Support Plan. $ Plan Cost Description of support plan. Duration of support plan.
Items included in plan. Enhanced Support Plan. $ Plan Cost Description of support plan. Duration of support plan. Items included in plan. Premium Support Plan. $ Plan Cost Description of support plan.
Duration of support plan. Items included in plan.
A Document from Proposal Pack

The editable Customer Support template - complete with the actual formatting, layout and graphics is available in the retail Proposal Packs.