This chapter template is included in every Proposal Pack along with thousands more chapter templates.
Order and download for $79.

DOWNLOADABLE, ONE-TIME COST, NO SUBSCRIPTION FEES
Use this template to provide all pertinent details about an important shipment.
I used this product to do a bid packet. It was the first one I ever had to do. This package was very helpful. It guided you through each step easily and effectively. I would recommend this product for all."
Gina Merighi
Produced by:
Proposal Kit
Category:
Software › Computer Software › Business & Productivity Software

4.9 stars, based on
824 reviews
Related chapters may be used in conjunction with this chapter depending on your situation. Many related chapters are intended to be used together to form a more complex and integrated proposal.

Related Chapters:
This template is illustrated in actual use in the following Sample Proposals. Samples are also included in each Proposal Pack and illustate many of the industries and situations this template can be used for: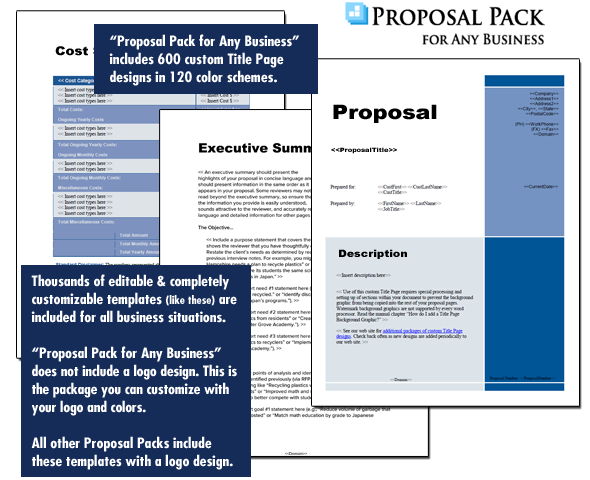 A proper business proposal will include multiple chapters. This is just one of many chapters that may be included in your proposal. The complete fill-in-the-blank template is included in our Proposal Pack template collections. A variety of sample proposals illustrating how companies in different industries both large and small have written proposals using our Proposal Packs are also included. This template will show you how to write the Delivery Details.
A wide variety of chapters are included and are intended to be picked based on your needs. All proposals are different and have different needs and goals. Pick the collection of chapters from our collection and organize them as needed for your proposal. Recommendations and samples provided are only intended as general guidelines.
Using the Proposal Pack template library you can create any kind of business proposal, report, study, plan or document
such as these
.
Writing the Delivery Details document
Use this template to provide all pertinent details about an important shipment. Description of Shipment. Insert description of items or packages here or refer to separate list included with this document. Shipping From. Insert address where shipment will originate. Shipping To. Insert address where shipment will be delivered. Costs. Insert details about any shipping or insurance costs and who is responsible for these costs. For example will this shipment be FOB Free on In standard FOB arrangement all costs including insurance are paid by the supplier to the delivery point. Special Shipping Instructions. Insert any necessary instructions here about special packing issues e. g. for fragile items live organisms or or shipping conditions such as requiring temperature controlled environments or having right side up or no stacking requirements.
International Issues. Describe any issues that you anticipate this shipment may have in passing through customs and inspections at international borders. Additional Notes. Insert any other pertinent details such as equipment or dock needed to unload at delivery location advance notification of delivery to be made signature required at time of delivery etc. Delivery Type. Indicate Standard Express Rush or other category. Carrier Insert name of companies that will deliver this shipment. Anticipated Shipping Date. Insert date on which shipment will leave the From address. Anticipated Delivery Date. Insert date on which shipment will arrive at the To address.
A Document from Proposal Pack

The editable Delivery Details template - complete with the actual formatting, layout and graphics is available in the retail Proposal Packs.