This chapter template is included in every Proposal Pack along with thousands more chapter templates.
Order and download for $79.

DOWNLOADABLE, ONE-TIME COST, NO SUBSCRIPTION FEES
Use the Geographic Information template to show detailed information about the geographic location of something. This could be the physical location of your company with driving directions, or physical location information about a project job site.
The Proposal Kit has helped me with the very basics of getting started. The templates are ones that are real world value and is a must for all businesses that want to bring about a change in the way you promote and grow your business."
Perry
Produced by:
Proposal Kit
Category:
Software › Computer Software › Business & Productivity Software

4.9 stars, based on
837 reviews
Related chapters may be used in conjunction with this chapter depending on your situation. Many related chapters are intended to be used together to form a more complex and integrated proposal.

Related Chapters:
This template is illustrated in actual use in the following Sample Proposals. Samples are also included in each Proposal Pack and illustate many of the industries and situations this template can be used for: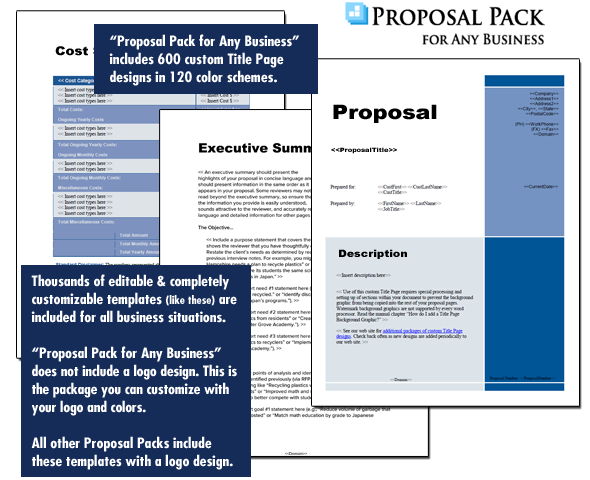 A proper business proposal will include multiple chapters. This is just one of many chapters that may be included in your proposal. The complete fill-in-the-blank template is included in our Proposal Pack template collections. A variety of sample proposals illustrating how companies in different industries both large and small have written proposals using our Proposal Packs are also included. This template will show you how to write the Geographic Information.
A wide variety of chapters are included and are intended to be picked based on your needs. All proposals are different and have different needs and goals. Pick the collection of chapters from our collection and organize them as needed for your proposal. Recommendations and samples provided are only intended as general guidelines.
Using the Proposal Pack template library you can create any kind of business proposal, report, study, plan or document
such as these
.
How do you write a Geographic Information document?
Use the Geographic Information template to show information about the physical location of something such as your company building or the project job site. If you want or need to include additional information about the value of location also see the Location Analysis template. Insert description of the geographic location and any information related to why it is being included in the proposal. Primary Location Location. Describe the geographic location. GPS Coordinates. Insert GPS location if applicable. Company name Address Address
City State or province Zip or postal code Country Map and Directions Mapping URL. Insert URL to mapping web site. Insert driving directions and map here.
A Document from Proposal Pack

The editable Geographic Information template - complete with the actual formatting, layout and graphics is available in the retail Proposal Packs.