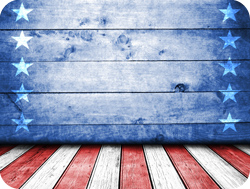 The government is required to award billions of dollars in grants and contracts each and every year. This process requires a written proposal. However, the government agencies do not give you all the information you need to submit the application.
Never written a proposal? Don't panic—writing a government RFP (Request for Proposal) response doesn't have to be a daunting process, and after you've written your first proposal, all others will come much easier.
There are entire companies and individuals whose services and careers are built on responding to government RFPs and there are countless books and online resources dedicated to writing government RFP responses, but many people will find themselves in the situation of having to respond to an RFP on short notice with little or no advanced training. This article is for those of you in the latter category and we will touch on some of the basic topics you need to know.
All federal, county, state and local government RFP responses and grant applications are handled in the same way, so it doesn't matter which level of government agency you are responding to.
A government grant, proposal, or contract is typically more complicated to write than your average business proposal. Most government RFPs include detailed instructions that must be followed to the letter to avoid your response being rejected on a technicality. If the instructions say to double-space type in a 12-point font, make sure you format your document to comply. If the instructions say not to exceed 30 pages in length, do not send a proposal that is 31 pages long.
The next step is to determine what you need to write. Some government agencies will supply you with forms to fill out and include as part of your proposal. The rest of the material you will need to write yourself.
This is where most people run into difficulty. How do you determine how to fill in the gaps between what the RFP asks for and the forms the agency may or may not provide?
If you don't have previous government grant proposal writing experience, you should consider attending a grantsmanship workshop. These workshops increase your understanding of the crucial information required, offer the opportunity to discuss with other applicants and agency representatives your questions concerning the grant(s) in question, and direct your attention to additional readings or resources helpful to completing the process.
If you think you can find a ready-to-fill-in completed document for a specific RFP you need to respond to, think again. Documents like that do not exist. This is because there are tens of thousands of government RFPs issued every year, their shelf lives average only months, and no competitors are going to show you their completed proposals for that RFP.
What you will find are general examples of past proposals from various agencies. These will help you structure your own proposal. Sample proposals will help you figure out the types of topics to add to your table of contents and show you how to write some details. Because every RFP is new and unique, you will have to do a significant amount of your own writing.
Your best bet for filling the gaps is to get a template package of pre-written topics such as Proposal Pack for Government Grants. This type of template package includes all of the pre-written topics typically used to fill in the material that an RFP asks for but does not supply forms for.
You then use the supplied government forms, the pre-written topic templates and the RFP instructions to assemble and fill in your RFP response.
Tips for Writing your Request for Proposal Response
Assemble the appropriate documents; e.g., agreements, by-laws, tax exemption status certificates, articles of incorporation, etc. This requires studying the RFP instructions to determine what information is required, what information is supplied, and where you need to fill in the gaps.
The basic components of an RFP response are typically the Proposal Summary (Abstract), Introduction of the Organization (Company History), Problem Statement or Needs Assessment, Project Objectives (Goals and Objectives), Project Methods or Project Design, Project Evaluation, Future Funding or Sustainability, and the Project Budget.
Here are some related samples included in every Proposal Pack:
You would be wise to form a critique team, usually a group of neutral colleagues, to review your drafts and ensure they match the agency mission, clarity, rationale, and continuity. Use the team's constructive criticism prior to submission of the final proposal.
Organize and collect any required signatures from institutions aligned for the proposal, and make sure that those signatures appear in the appropriate sections of the documentation (such as lists of supporters).
Appoint at least two readers to review the proposal for spelling, neatness, packaging of proposal according to agency requirements, uniform presentation, etc.
Follow the delivery instructions to the letter. If you have to submit a paper version, submit a paper version. If you have to upload a PDF document to a government web site, then do so. Government RFP responses are typically scored on point systems and adherence to their guidelines. Failure to follow basic instructions issued by the agency can get your proposal disqualified before anyone ever reads it.
So there you have it: all the basic steps for creating your proposal response. Now for the finishing touches. Add your company logo and graphics as needed. Don't go overboard, though; you want to match the style of your proposal to the style of your business, but remember that government RFP responses will most likely be scored on point systems and fancy designs and graphic layouts won't earn extra points. Learn how to effectively select colors for a winning business proposal. Adherence to the agency guidelines takes first priority.

Proposal Pack for Any Business covers this type of proposal and includes samples. There are also some commonly used specialty design themes available:
Photo Design Proposal Packs
Government RFPs will vary widely because there are so many of them, each agency has different requirements, and each RFP within a given agency will have been written by different people within that agency. The good news is that there is a general structure and a set of guidelines you can follow regardless of the RFP you are responding to.
To speed up the RFP response writing process, you can use the pre-designed templates in Proposal Pack for Government Grants (which also works for any government proposal, RFP response, or government contract). These templates contain detailed instructions and suggestions and examples that will guide you to provide appropriate content. The product includes many sample business proposals for a number of government agencies, too; these can give you a head start on creating your own winning proposals.

Proposal Pack for Government Grants also includes a very detailed instruction manual for writing RFP responses.
As a side note, the government RFP material in Proposal Pack for Government Grants was written by a former college dean who specializes in writing government grant responses.